You can cancel existing registrations by first going to the Events module, then selecting the event you want to cancel the registration for. Events with registration enabled will have a ticket icon above their name.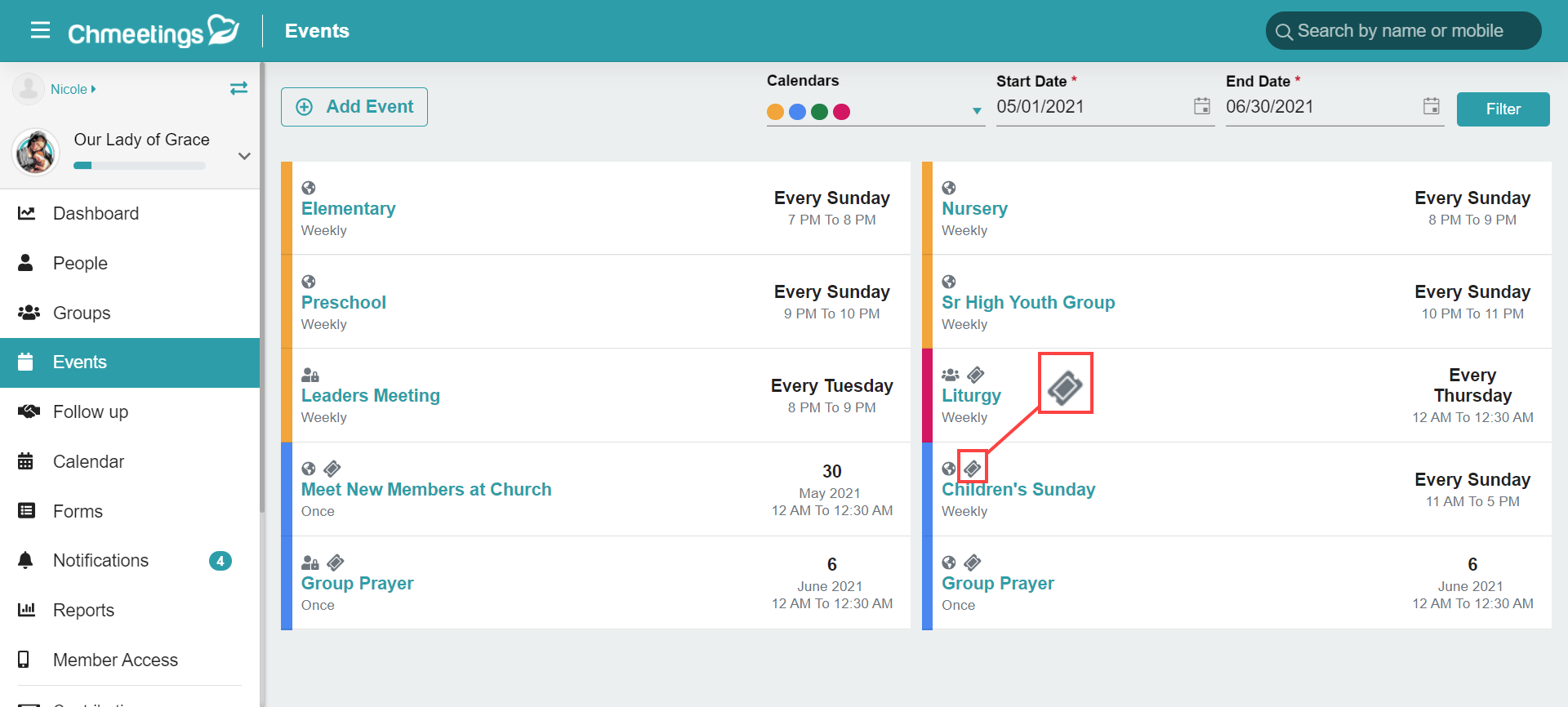 Next, go to the People section of an event. You will find it by clicking the People button, either at the top of your main event screen, or at the bottom of the main event registration page (or the registration page of an occurrence, if it's a recurring event).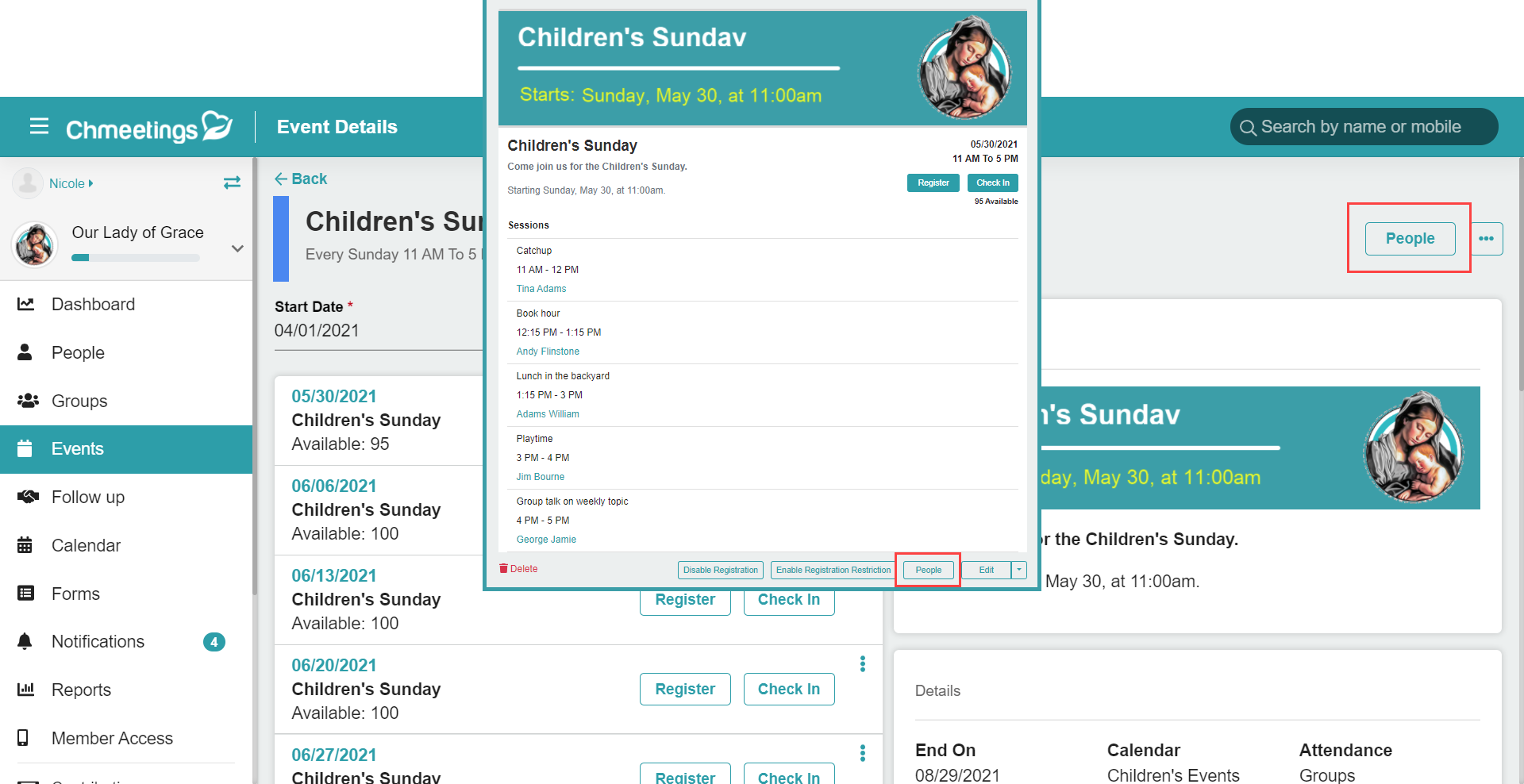 In the People window, you can filter by name or by registration date, using the corresponding fields at the top. Once you find the person you need, click the Options button next to a person, then click on Cancel Their Ticket.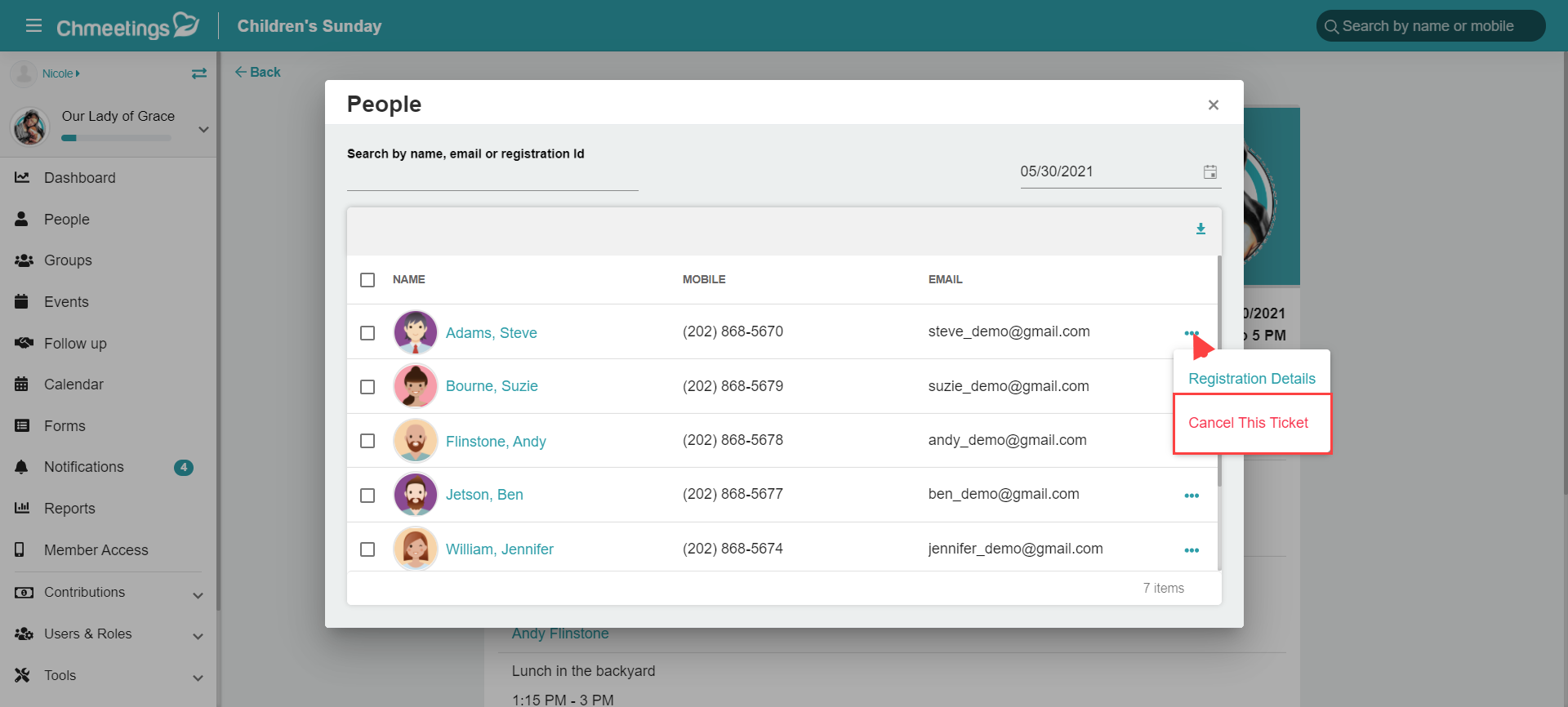 Here is where you can also cancel registrations in bulk. Click Bulk Actions > Cancel Registration.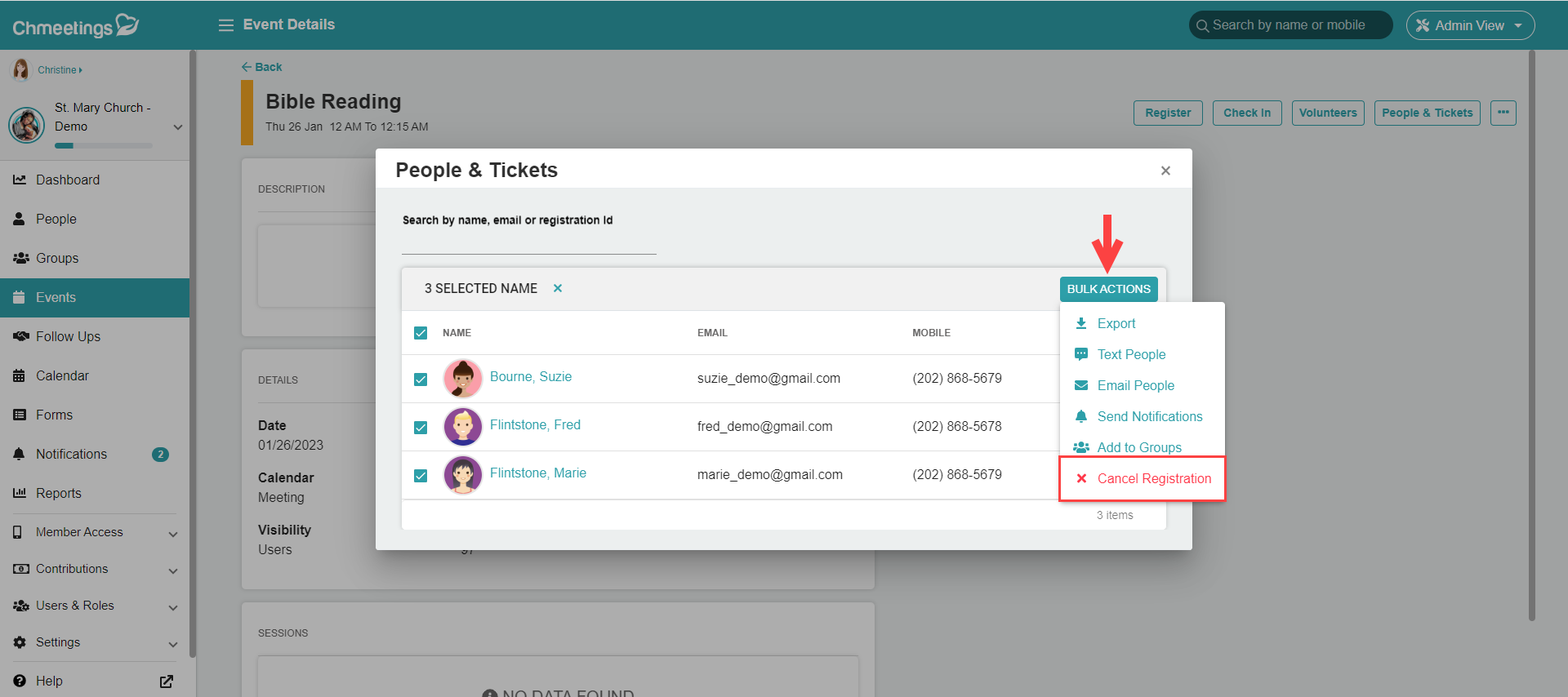 You can also cancel through the person's registration details page, where you will find a Cancel Registration button.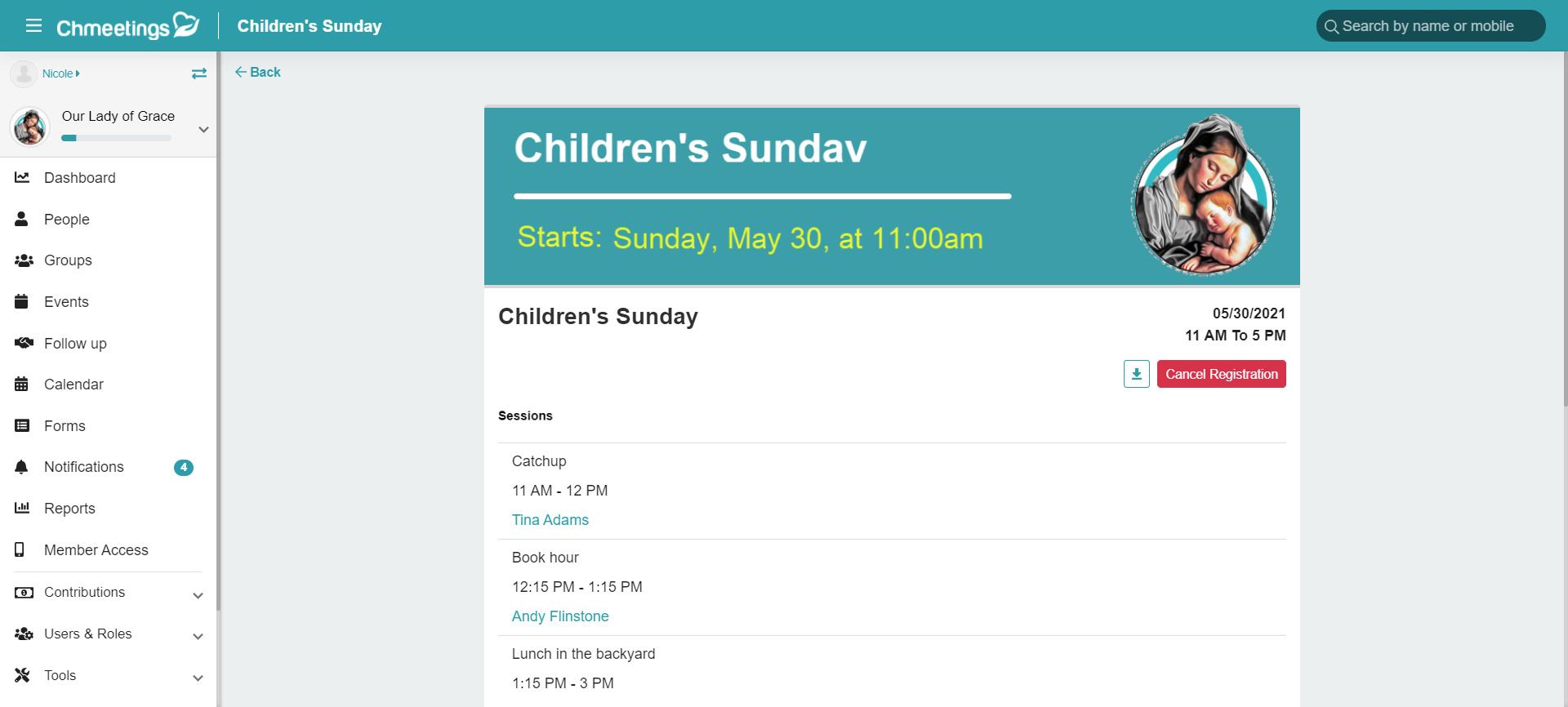 Once you cancel someone's reservation, they will be removed from the People list associated with the event or event occurrence you are working with.