Here is what you need to do if you would like to print a list of your congregation members:
Go to the

People

section of ChMeetings. Alternatively, if you want to print a Member Directory for a specific group, go to

Groups

, select the group you need, then follow the same steps described below.

Click the

Export

button at the top right.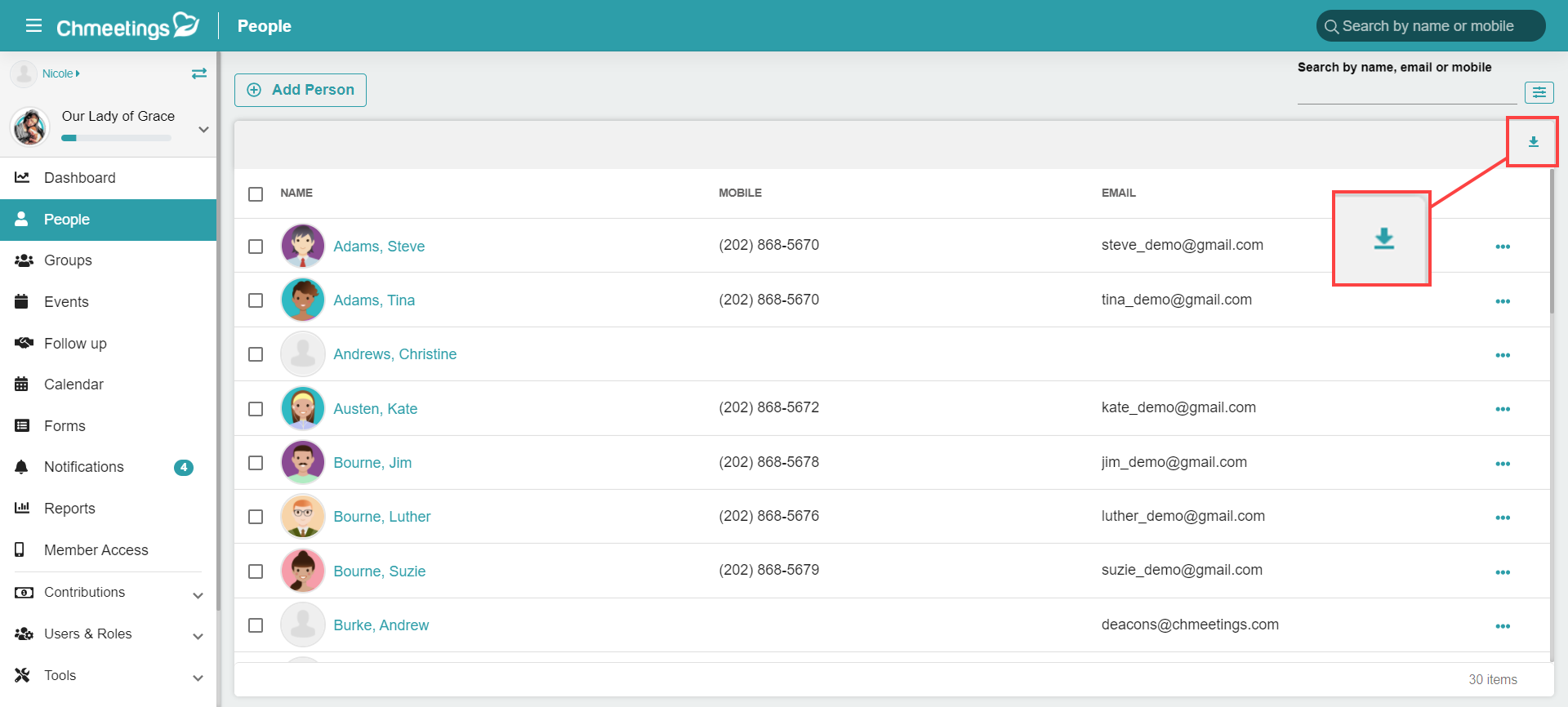 From the

Format

dropdown, select

Directory

.

Choose whether you would like to also include the profile picture.
Select whether you would like to Group by Family. If grouped, families will be listed together within the same dedicated location and the

family photo

, if set.

You can also choose to Sort by Family, in which case members of the same family will be listed together. If ungrouped and unsorted, your members will be listed alphabetically.
You can choose to show or hide the following:

Photo: This refers to the photos that members have uploaded themselves. When hidden, the default ChMeetings photo placeholder will be displayed. You can choose to hide this as well, by checking the Hide Default Photo option.
Birthdate: When displayed, you can choose to show the full date, only the person's age, or only the day and month, excluding the year.
Anniversary: Applies to the wedding anniversary.
Contact Details: mobile phone, email address and physical address.
Church Address: The address where your church is located.

Check the Landscape Mode checkbox if you would like to print the directory in Landscape, rather than vertical mode.
Check the Preview to see what your Member Directory items will look like.


Your browser print settings will now open

. Please adjust your settings as needed, then click the

Print

button. Please note that the screenshot below has been taken using the Chrome browser. Your print area may look different, depending on the browser you are using. The example we have used is of a directory without pictures or family grouping.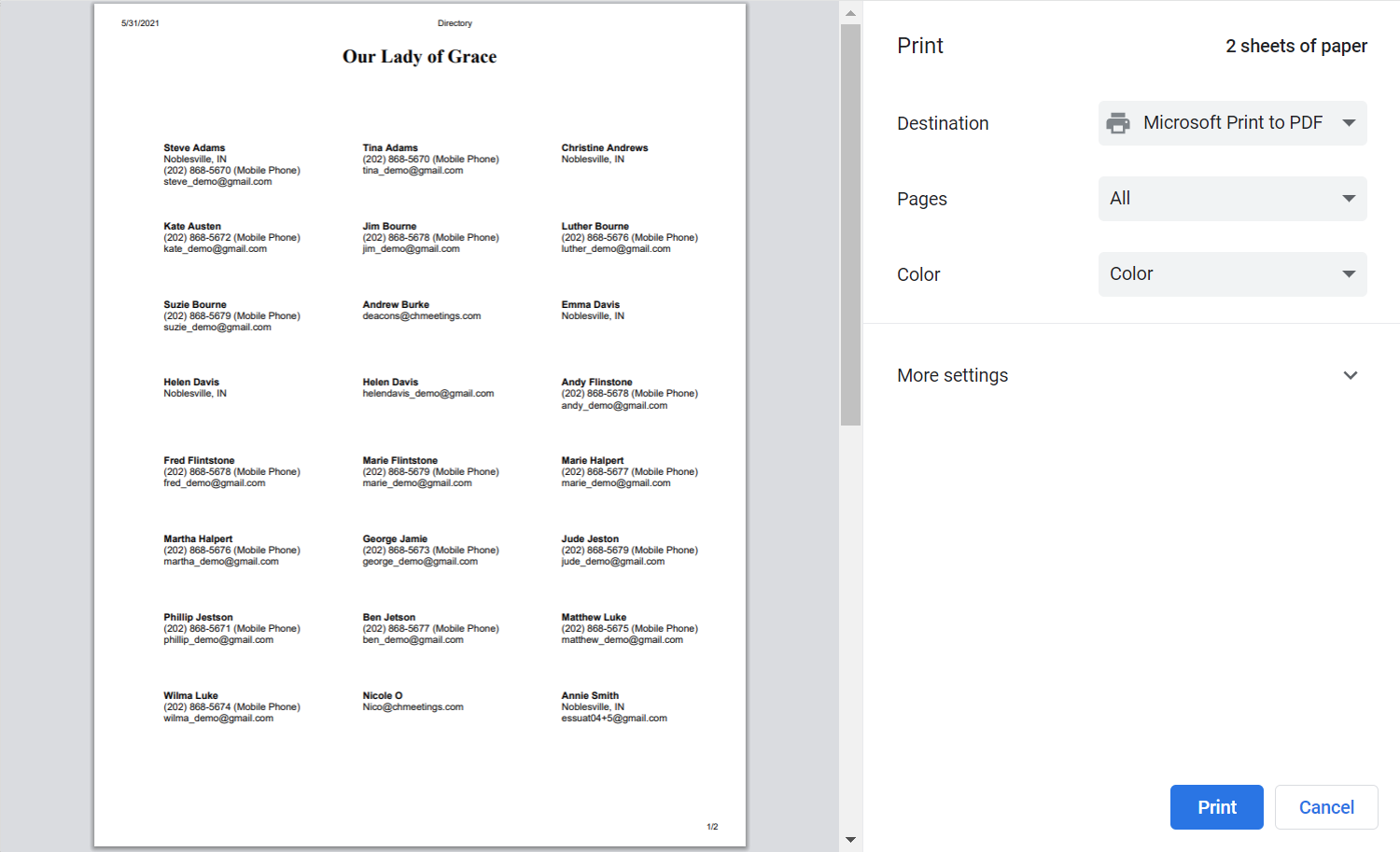 Please note that some people might not be listed. This happens because they have chosen to hide themselves from the Member Directory. In this case they are removed from both the print and the online version. Additionally, some profile information may be missing because some members may choose to hide it.