Contents
Introduction
The Advanced Search feature allows you to easily filter through records and narrow down lists, to help you be more efficient while working with ChMeetings.
It is available within the People module.
You can always access the feature by clicking the Advanced Search button on the top right of your screen, next to the Search field.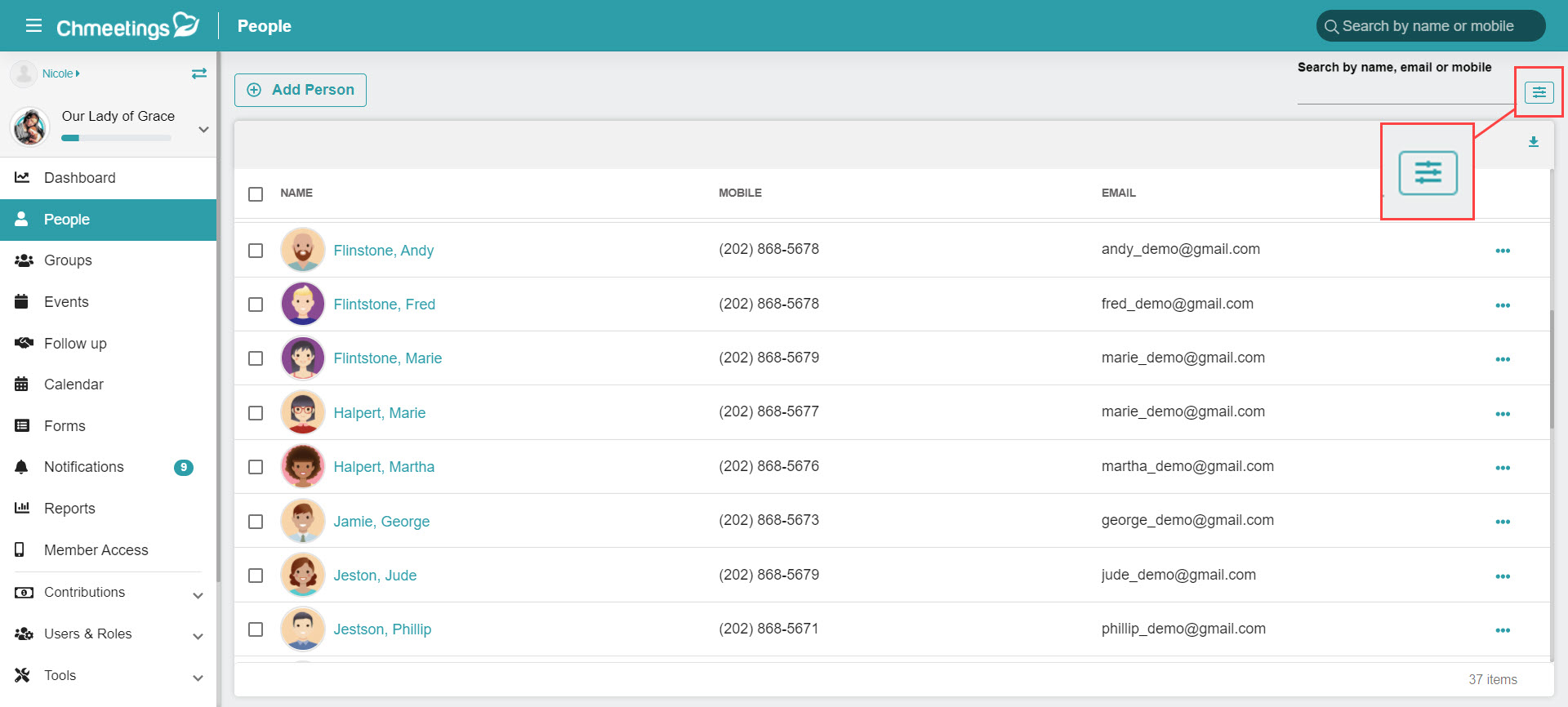 This will open the Advanced Search panel, where you can see all the available filters and options. Simply click on a filter to expand or collapse it.
General search filters
The filters you can use within the Advanced Search are based on People profile fields, both default and custom, and include a wide range of criteria to choose from. For example, you can filter by address, age range, gender, photo event attendance, and more.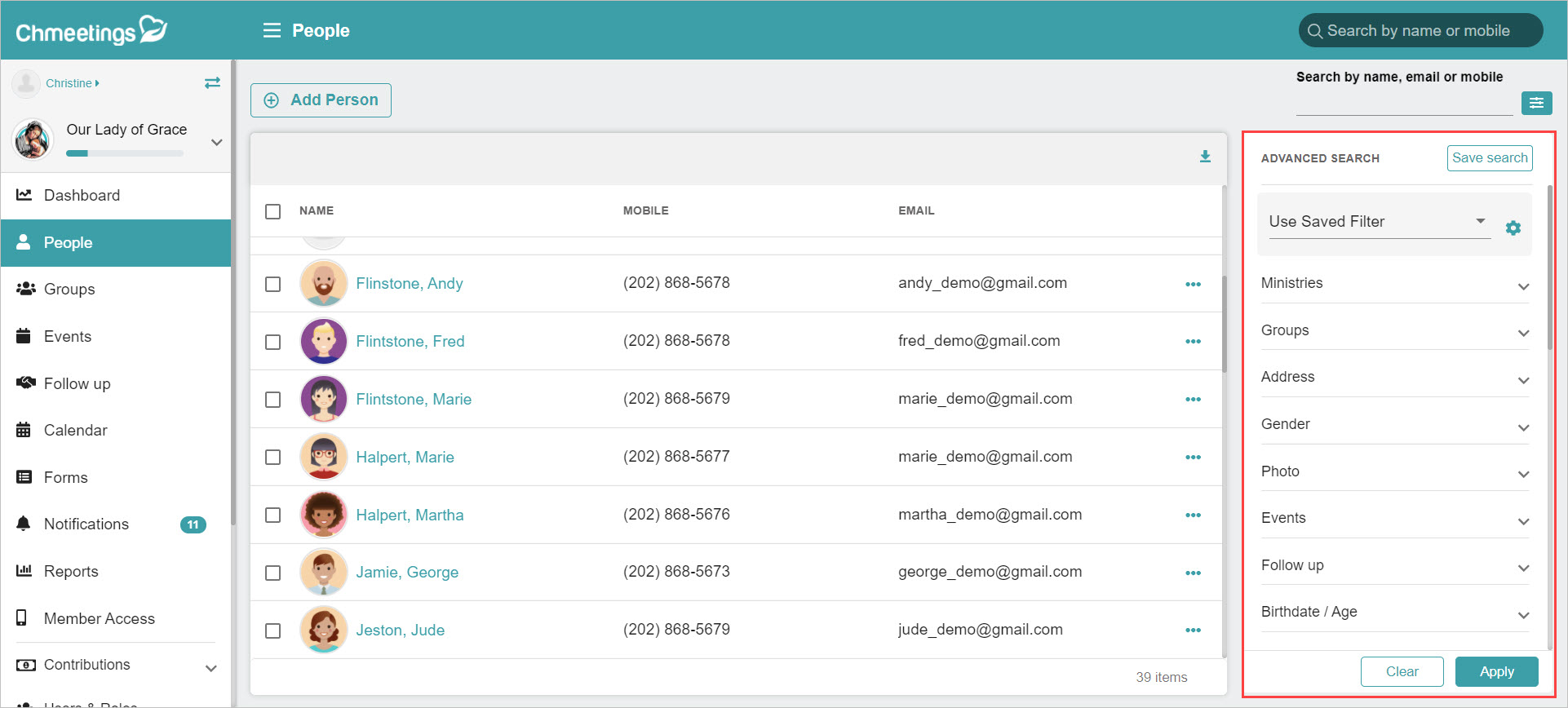 Searching for custom profile fields and file attachments
If you have configured custom profile fields, you can use them in your search. This can be achieved from the Additional Fields filter, where you can find all the custom fields you added.
If you have added a file attachment field to People profiles, you can use this section to also search for people who do or don't have a file attached.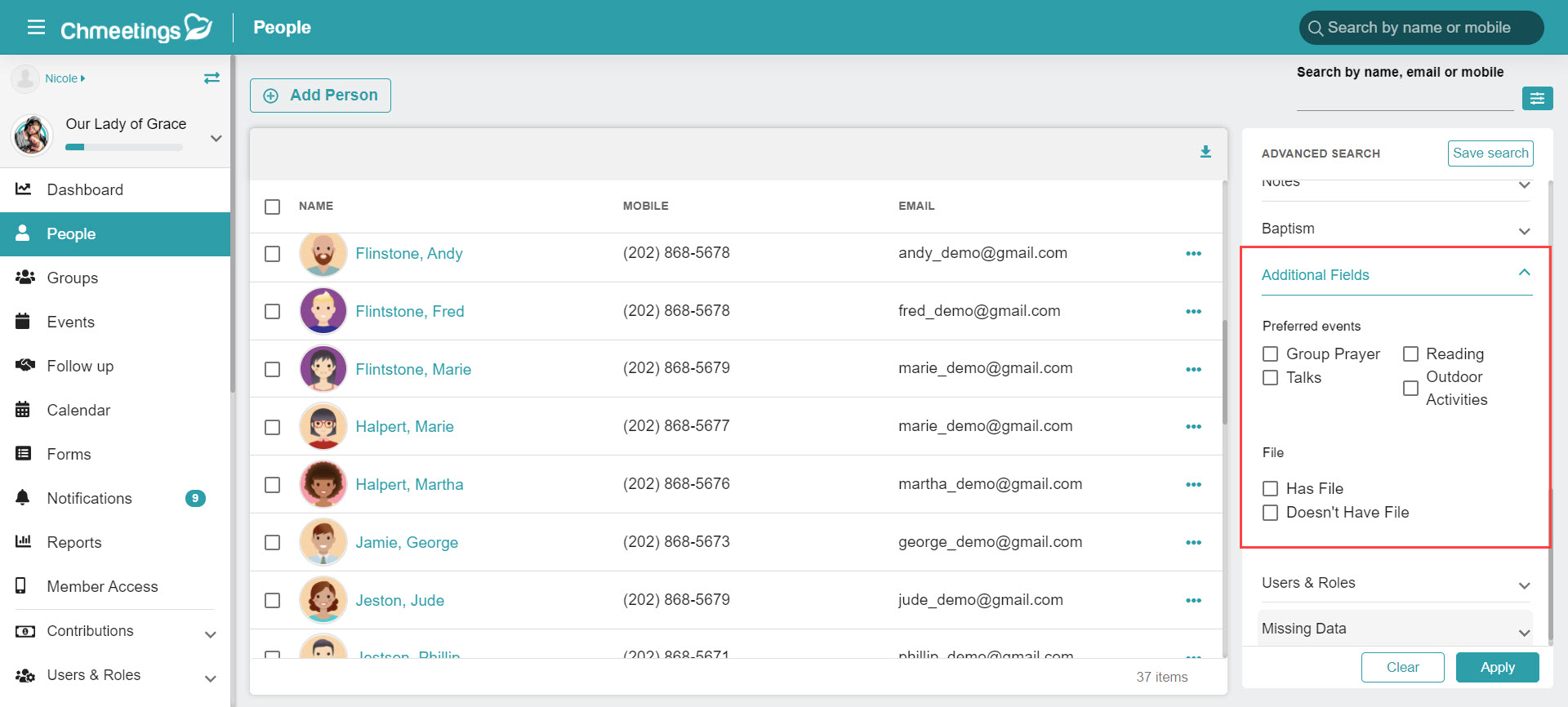 Searching for users and roles
Users and roles can be filtered from the corresponding section of the Advanced Search panel.
You can choose to see both users (people who have a ChMeetings account) and non-users (people who do not have an account, only a profile record).
If you search for users, you will have the option to select their role and status. The status refers to the stage which their account is at. There is also an "Invite Failed" status filter, which you can use to find people who could not be invited, via email and/or text message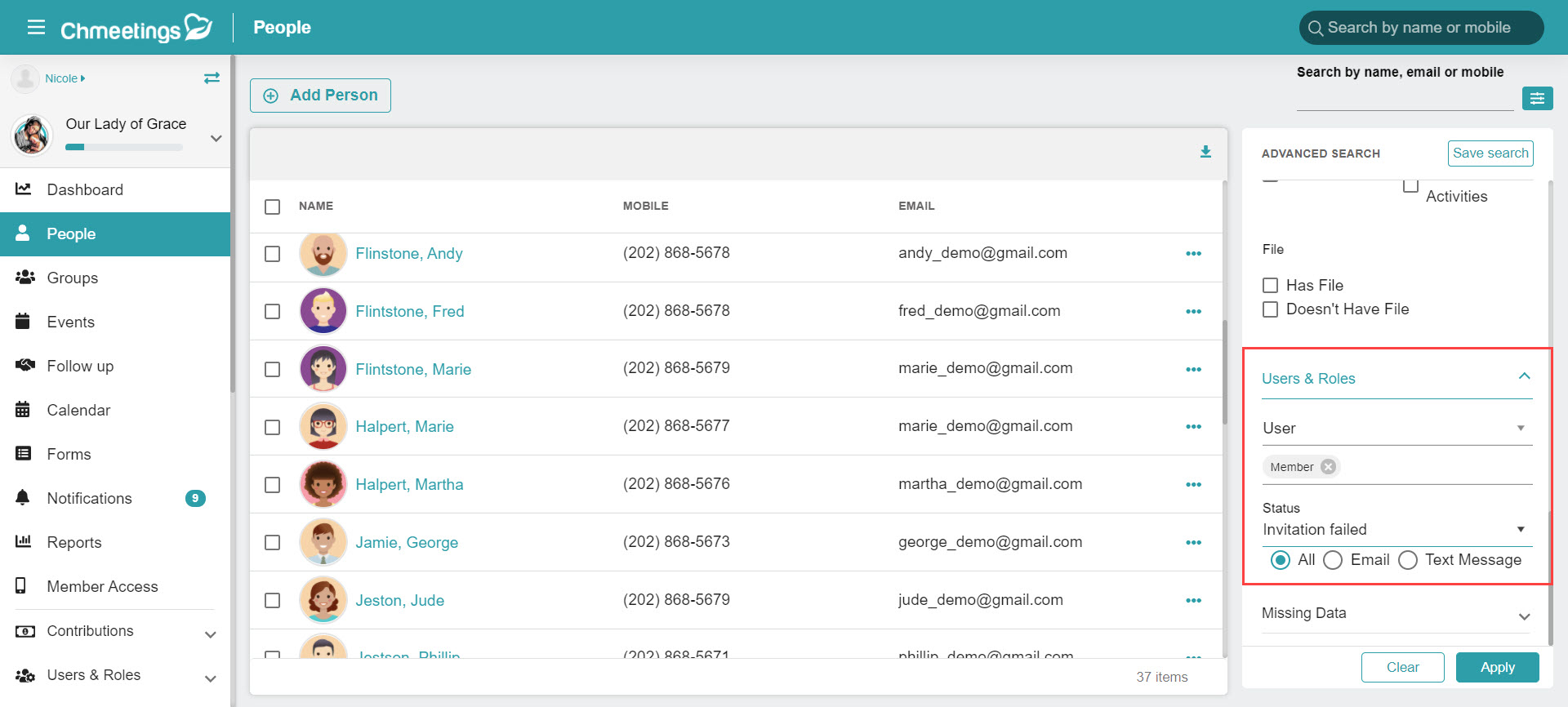 Searching for people with missing data
The Missing Data filter allows you to find people who do not have data in specific fields These fields are: Address Line, Birthdate, Email, Home Phone, Photo. Any custom fields you have configured will also be available to filter by.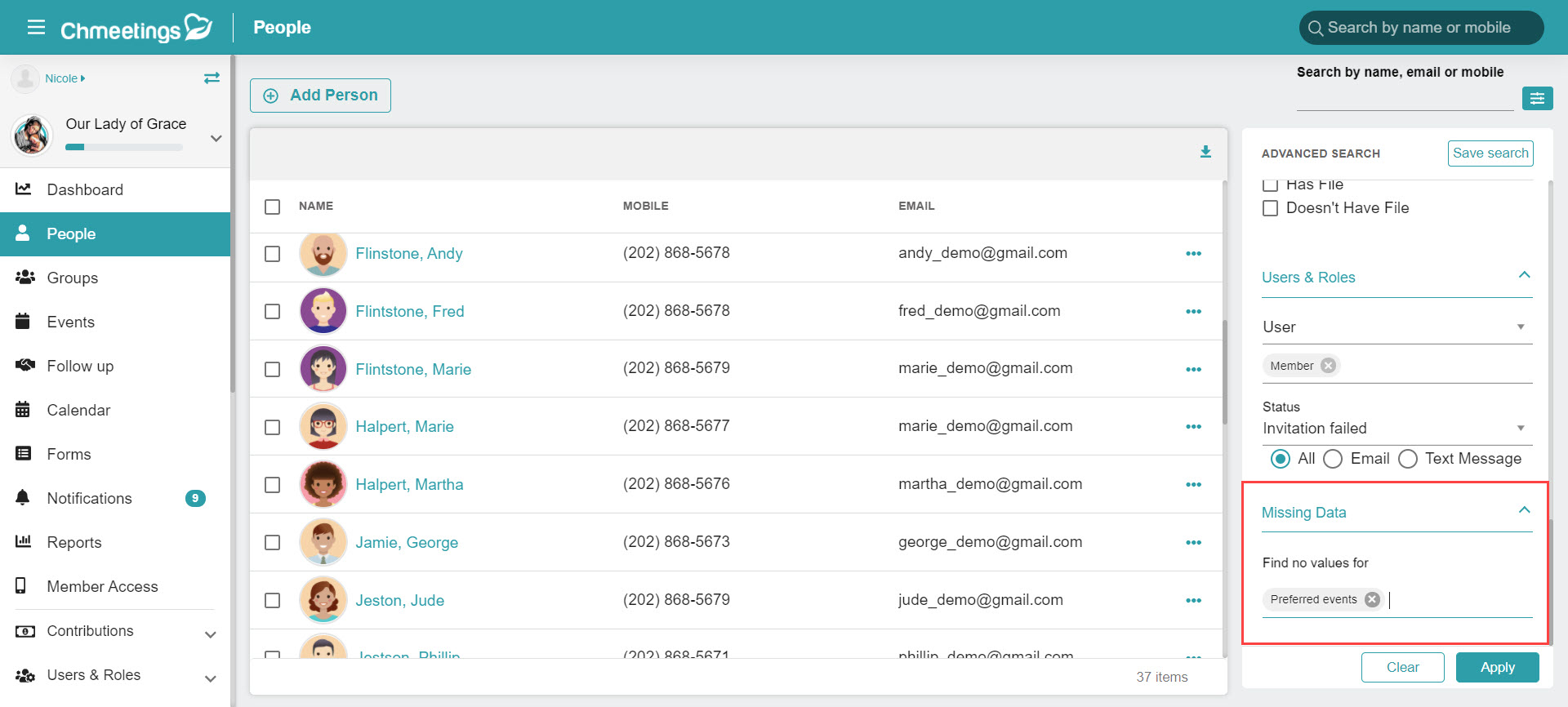 Using saved searches
If you will be using a specific filter combination frequently, you can save it for later use.
Simply click Save Search, at the top of your panel.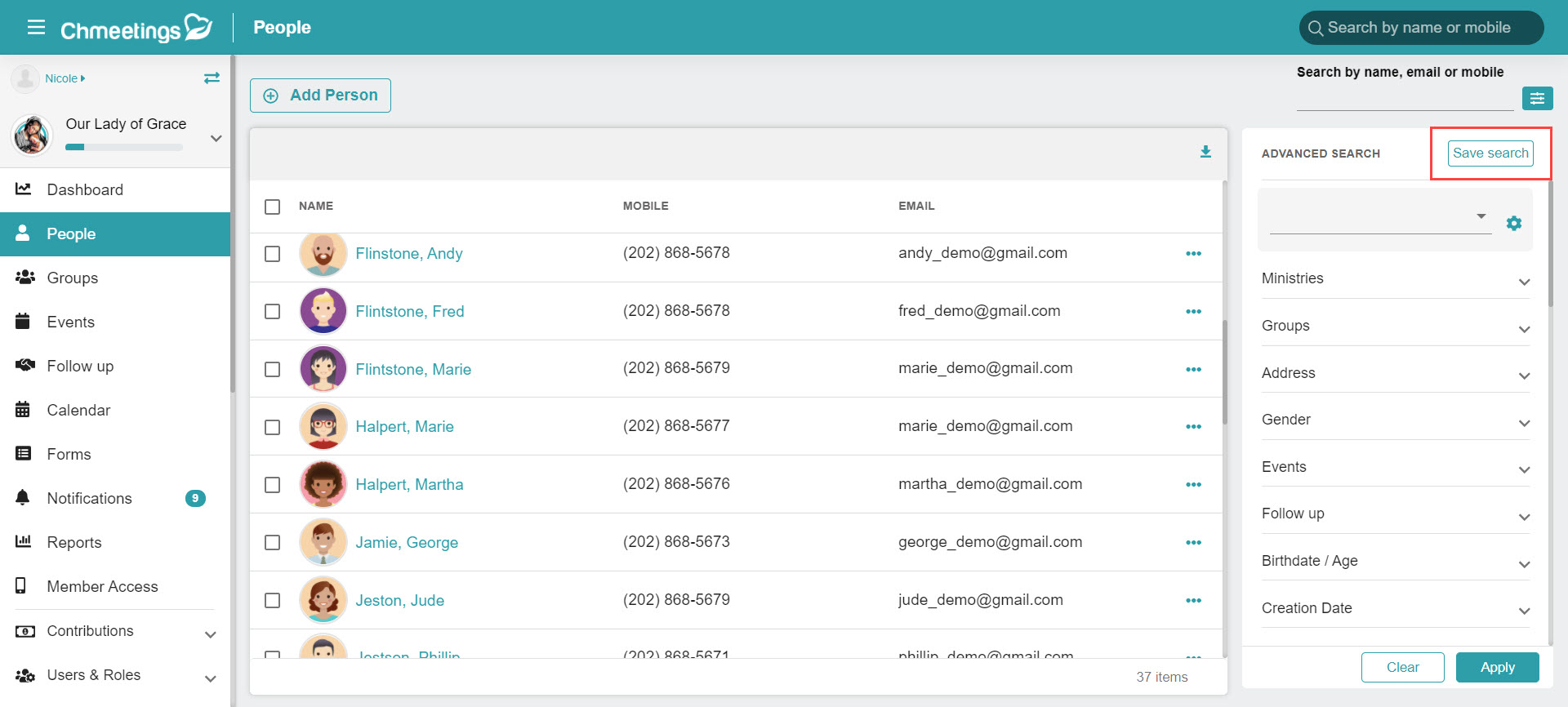 Give your search a name, then click on Save.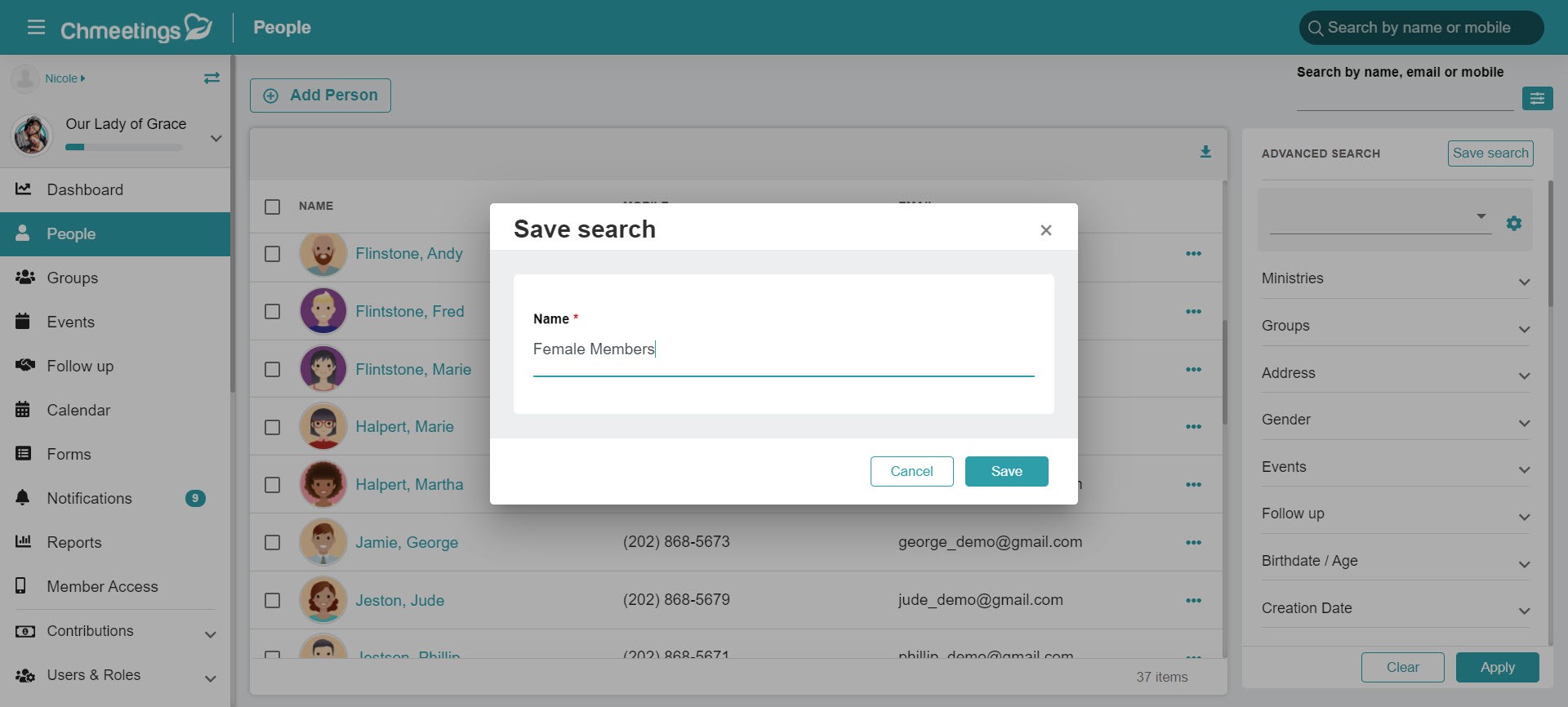 When you want to use a saved search, simply select it from the list, at the top of your search panel. This will automatically apply the filters you saved. You can make changes to the search if you like, and you can save it separately from your current selection.
At the moment, saved searches cannot be edited. If you need to update a saved search, please make the changes you require, save it with these changes, then delete the initial search.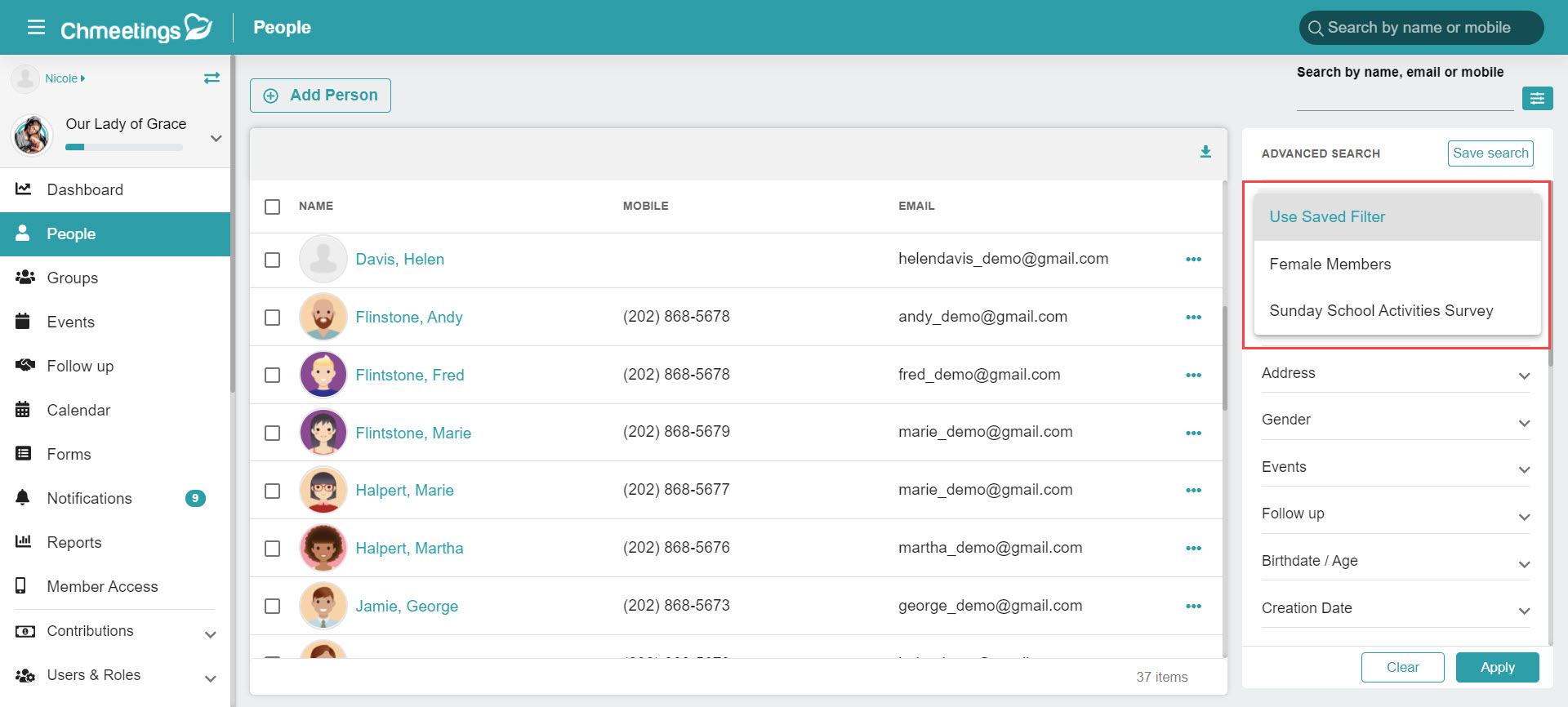 Deleting saved searches
To delete a saved search, please start by clicking the Gear (⚙) icon next to the list of saved searches.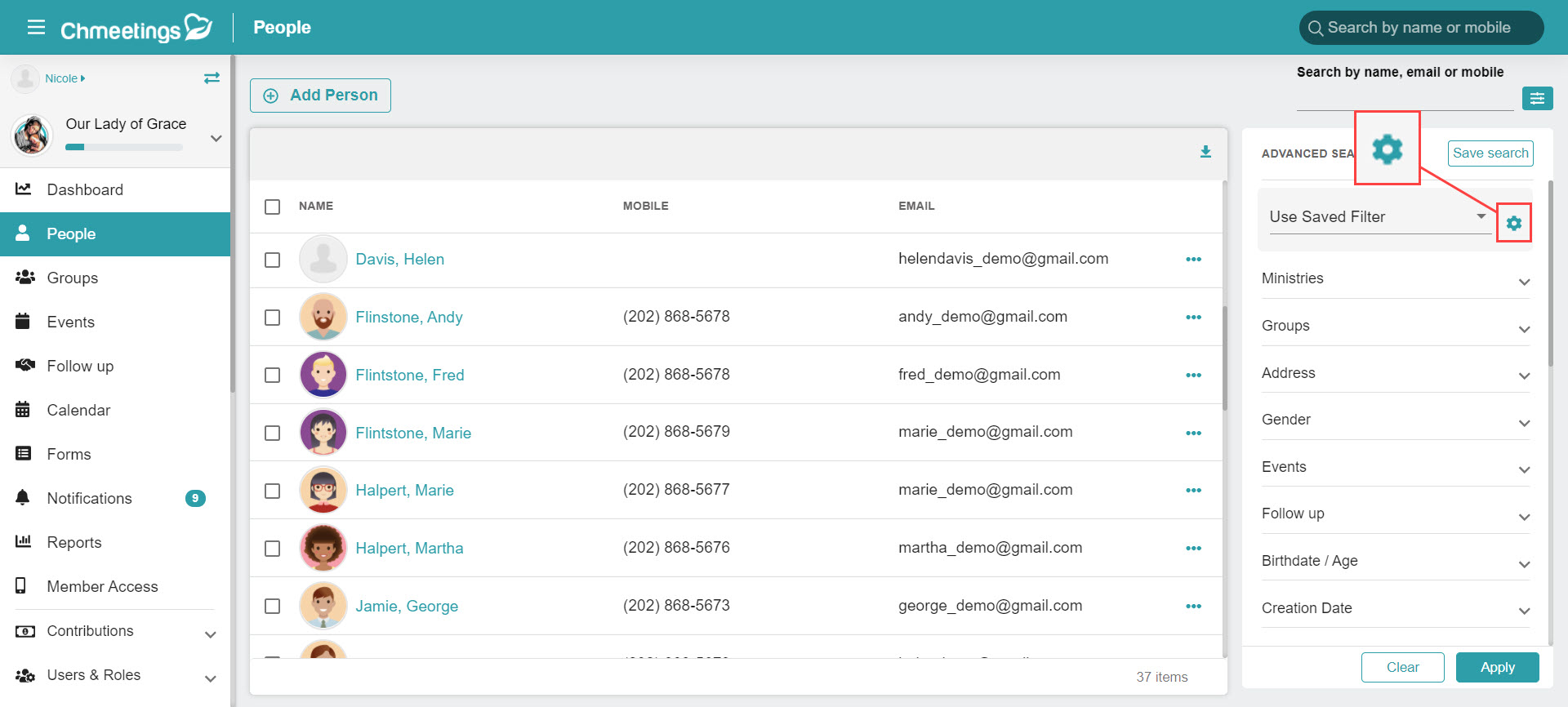 This will take you to a list of saved searches, where you can click the red recycle icon to delete it.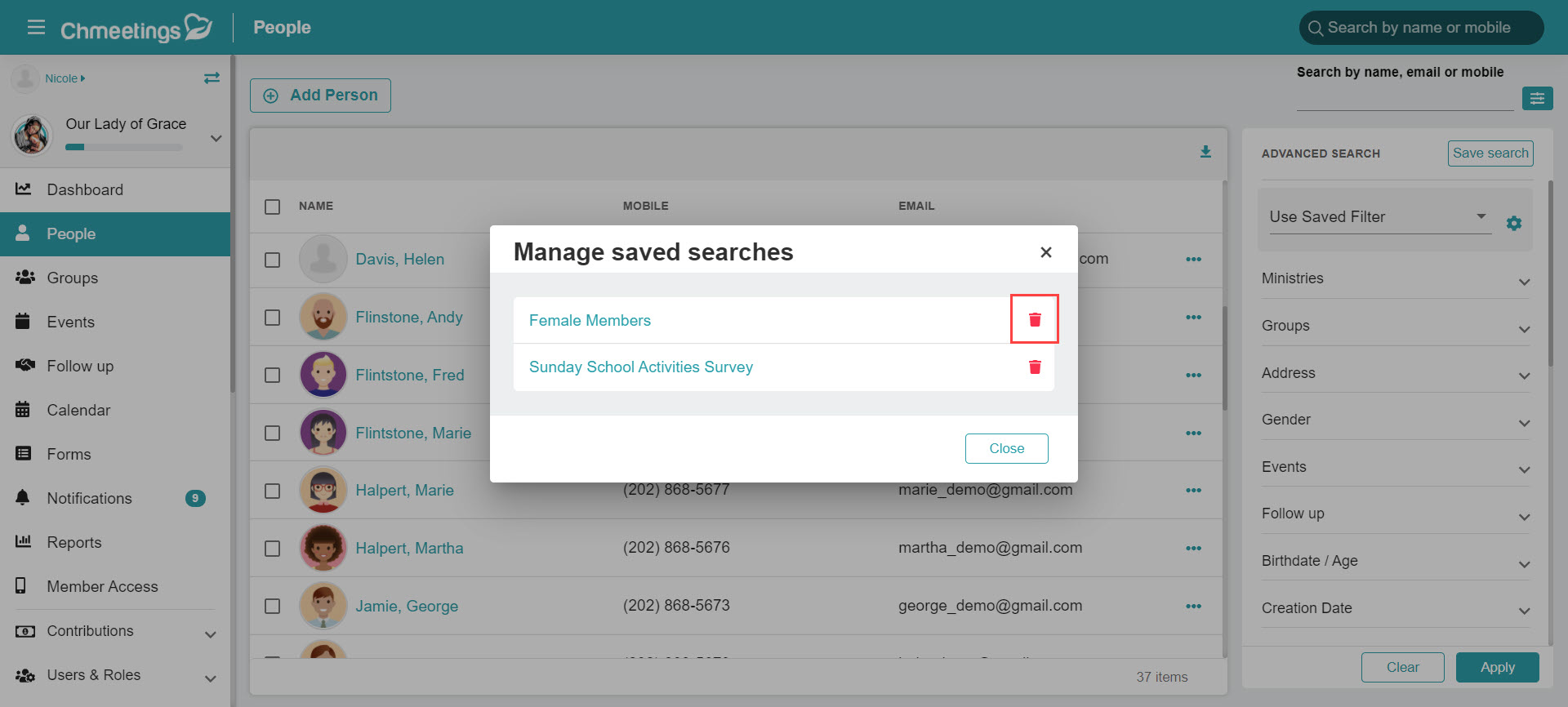 Please confirm your choice to delete the search, or cancel it if you change your mind.
💡 Please note that deleted searches cannot be restored.