In ChMeetings, all Owners, Admins and Group Leaders are also Members. Therefore, they can switch from their administrative account view to their member view.
This can easily be done using the switcher at the top right of the screen, right next to the Search field.

To switch in the mobile app, select More in the app menu, then click the switcher at the top of the screen.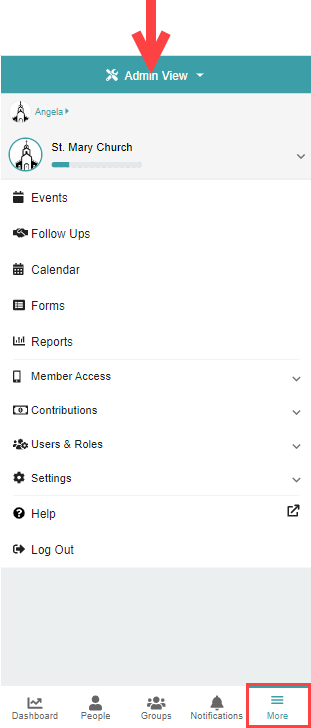 Before switching, they will be asked whether they are sure they want to switch. Clicking Stay will cancel the switch, while clicking Yes, Switch, will proceed to displaying the member view. This step is only necessary once per session.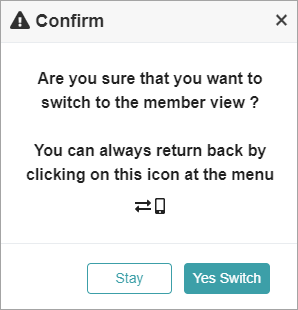 Once in the member view, the same switcher can be clicked to return to the administrative account view.