Introduction
When someone joins ChMeetings as a user (owner, admin or group leader) or as a member, their account is created at the Church account level - they are not assigned to a particular ministry. For more information about what Ministries are, please see What is the difference between Ministries and Groups?.
If you have one or more ministries, you can add people to a specific one. When someone is assigned to a ministry, they will appear within your People list only while you are viewing the entire Church account or the Ministry the person is assigned to. They will not be displayed while viewing a Ministry they do not belong to. Read more about how to switch between ministries.
Adding people to a Ministry
To add people to a particular Ministry, please follow the steps below.
Go to the

People

section.

Find the person's profile

and click the checkbox. You can select one or more people, depending on how many you want to add. If you would like to filter people by different criteria, please use the

Advanced Search feature

.

Next, click the

More Actions

button.

In the menu that comes up, click

Add to Ministry.





Now, please

select the required Ministry

from the dropdown list.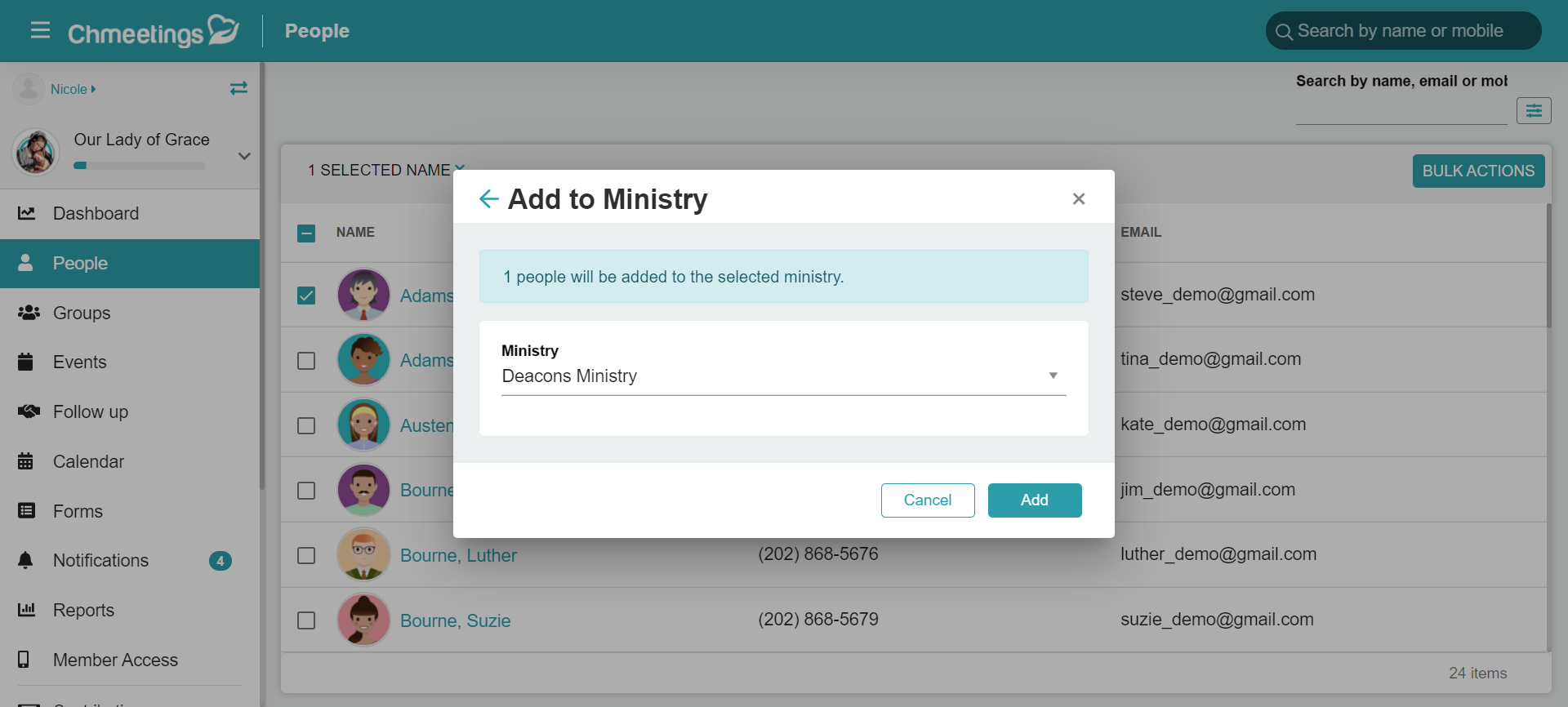 Click

Add

to complete the process or

Cancel

if you change your mind.