You can switch between ministries any time, by following these steps:
Click on your church or ministry profile area.
Click on the ministry that you want to switch to.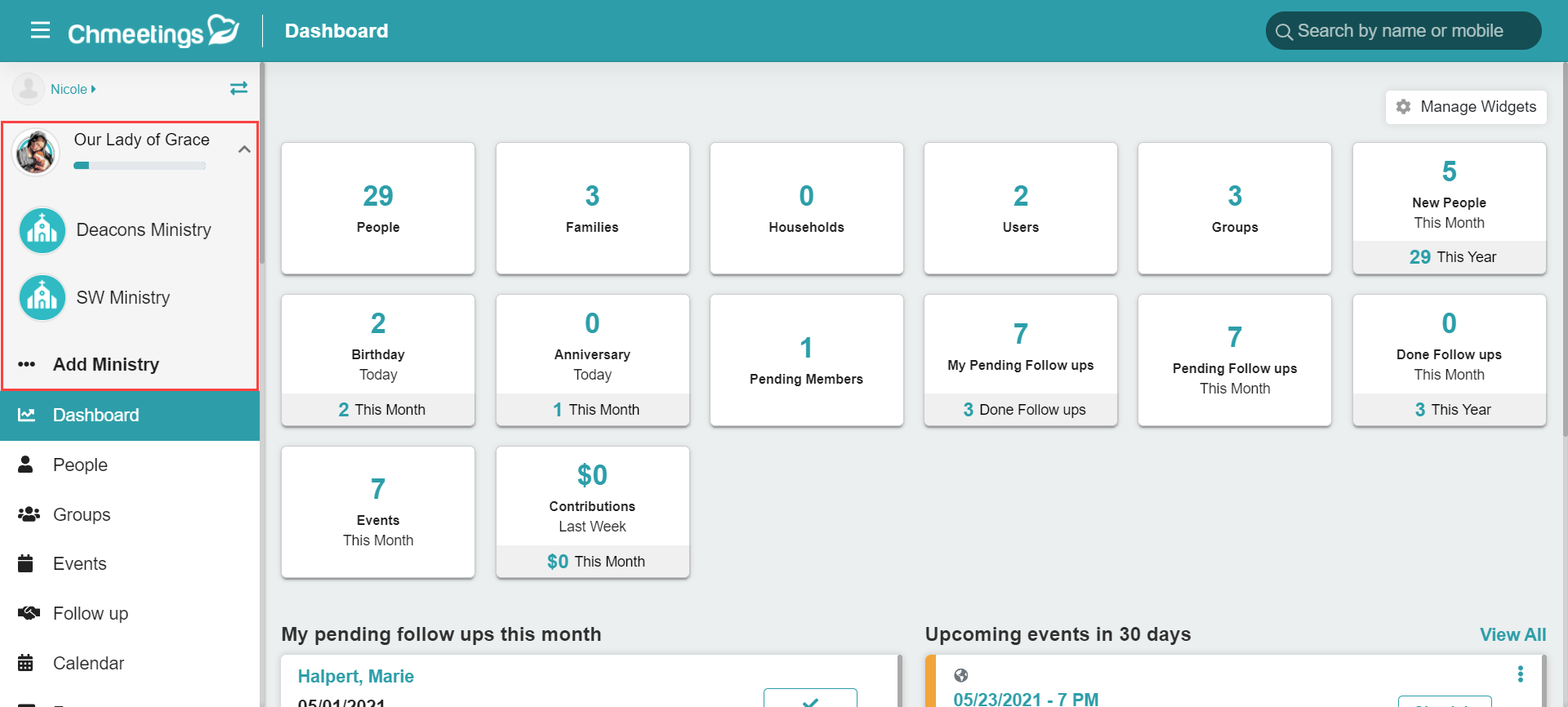 Once you switch to another ministry, your account will adjust to only show people, events, forms, notifications, etc. that are specific to the ministry you are viewing.
You can switch back to the church account if you like, by following the same steps.