Contents
What is a batch?
A Batch is a group of contributions that are usually made at the same time. For example, this could be during a specific day or at an event.
In ChMeetings, batches are assigned numbers, which are also the main identifiers throughout the Contributions module.
Create a batch
Every time you add a new contribution, you can add a new batch only if the last one contains funds. If there are no funds in the last active batch, the option will not be available.
To create a batch:
Add a new contribution

and fill out the necessary information. Read more about adding contributions.

Use the

Batch

dropdown and click

Create a New Batch

.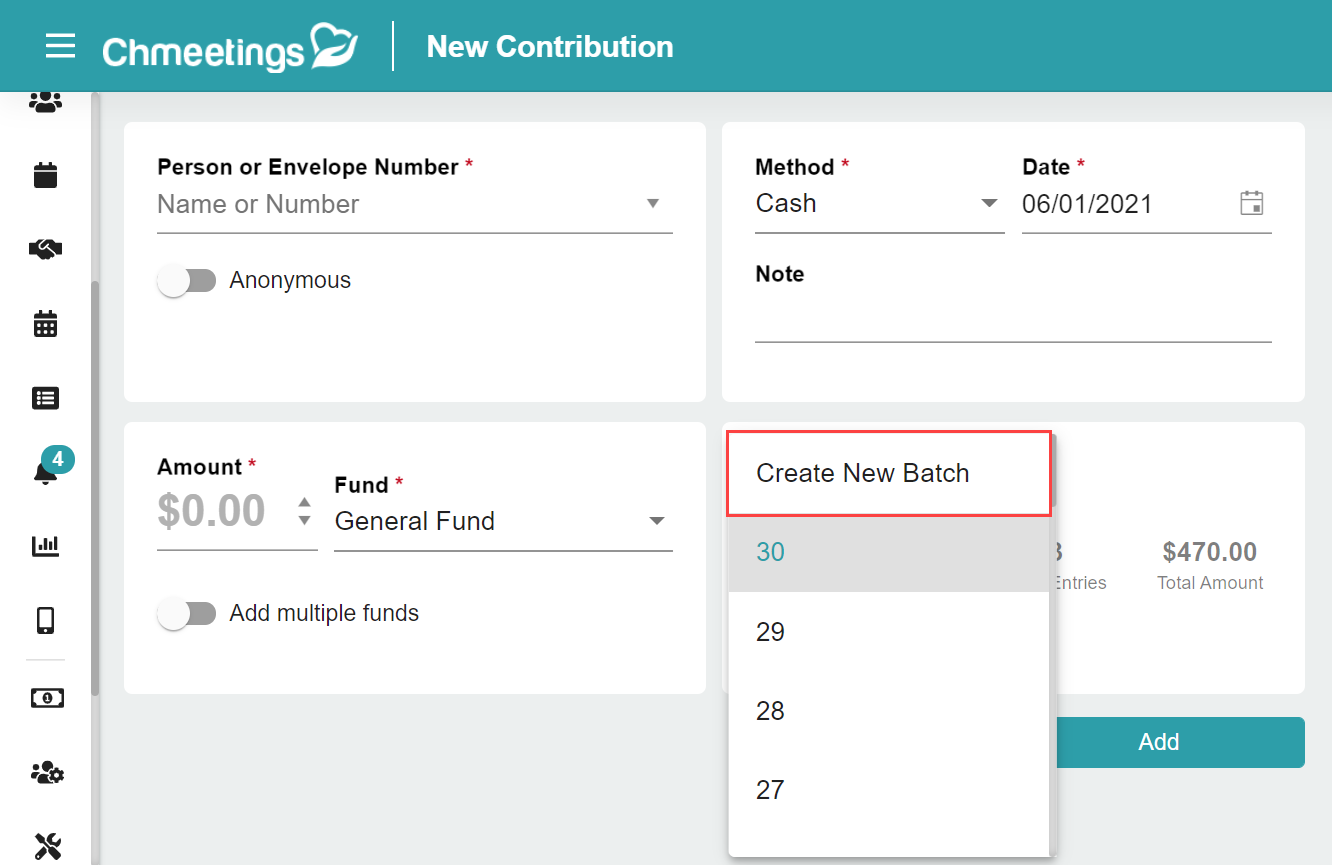 A new batch will be created and assigned the

next number, in ascending order

.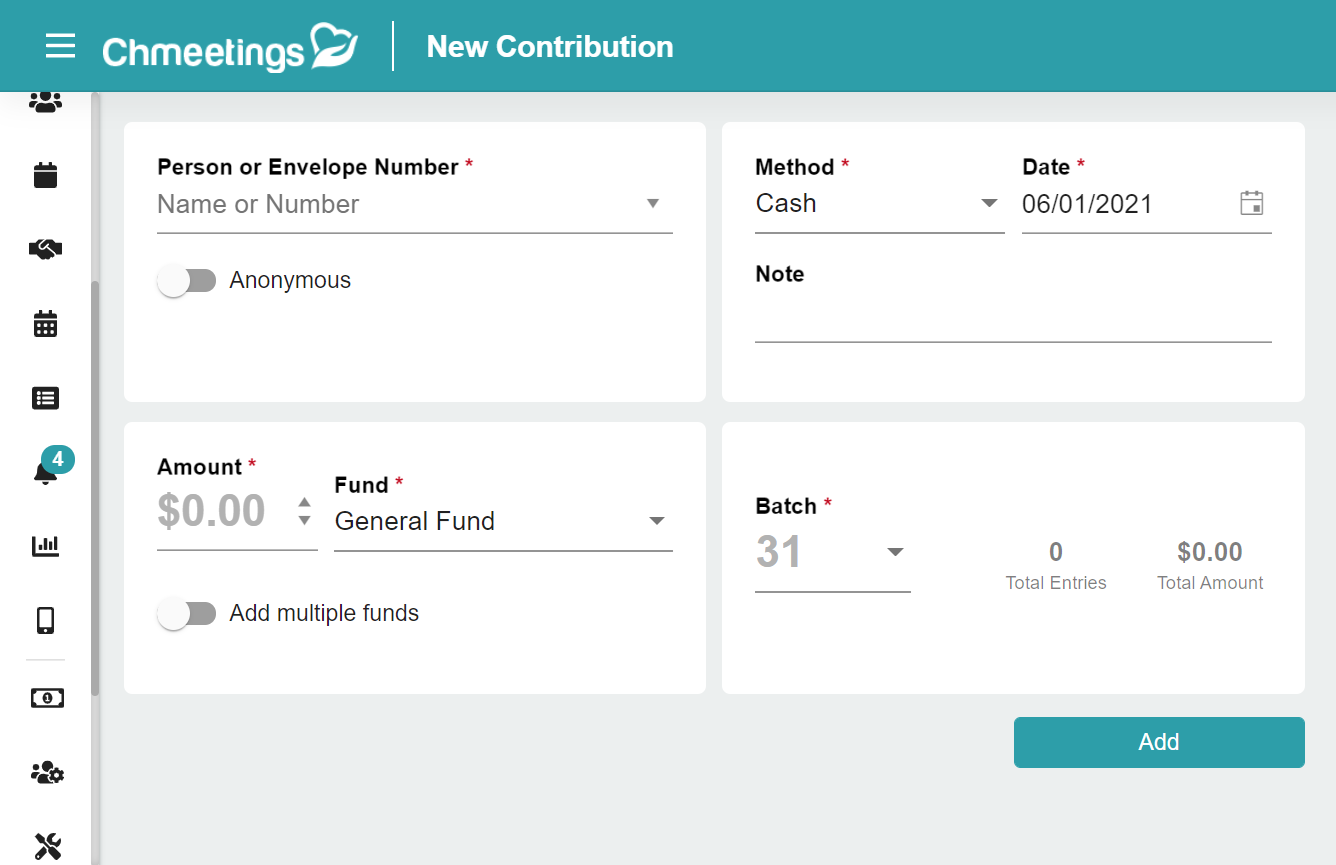 Notes:
As mentioned, the option to create a new batch will not be available if the current batch has no funds.

Once you complete adding a contribution, the screen will be ready for you to add another. The same batch number will be automatically assigned and you cannot create a new batch unless you refresh the page.
Edit batches
Batches can be edited by going to Contributions > Batches.
Here is where you can find the batch you need, click the options button next to it, then select Edit.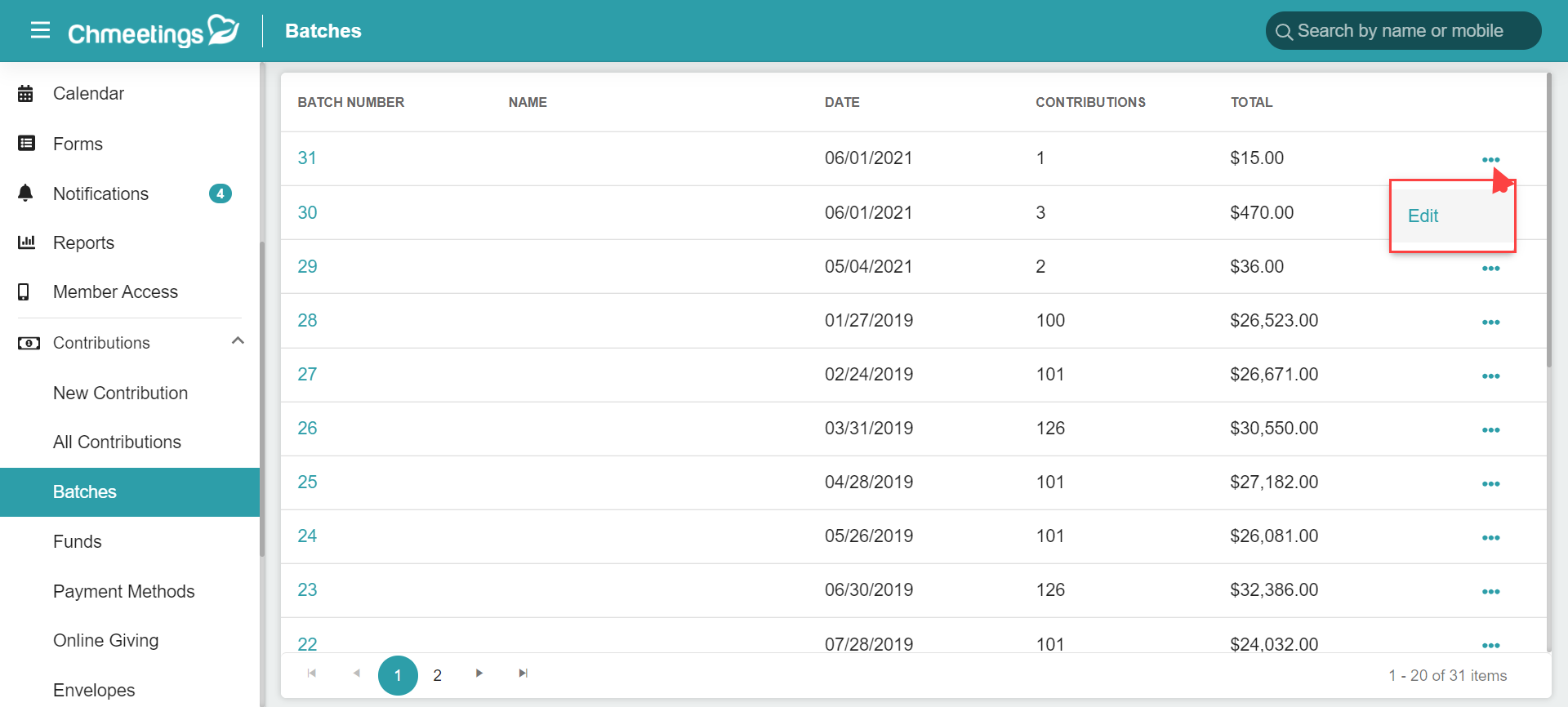 You can edit the batch name and date. The name is optional. The batch number is assigned automatically and cannot be edited.

Once you edit the name of a batch, it will display within your batch list, but not when selecting it while adding a contribution - you will continue to see the number, regardless of whether there is a batch name or not.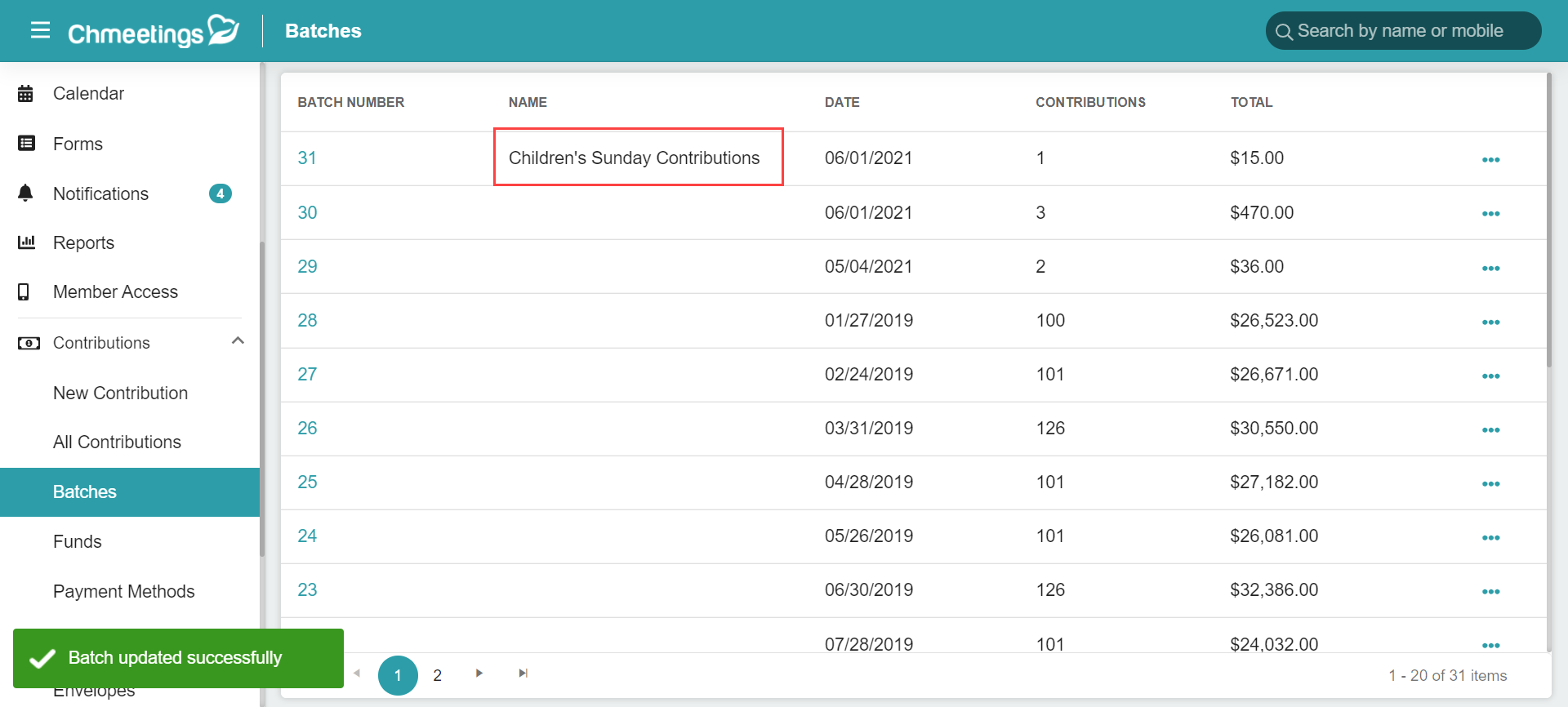 View, Export & Email, & Print Batches
To view a batch, you can click on its number, within the list of batches.

This takes you to a contributions scree that filters by the batch you are viewing. Therefore only the contributions within that batch are listed. You can view the batch either as a list or a chart. You can use the advanced search filters as well, to further narrow down the batch to what you require.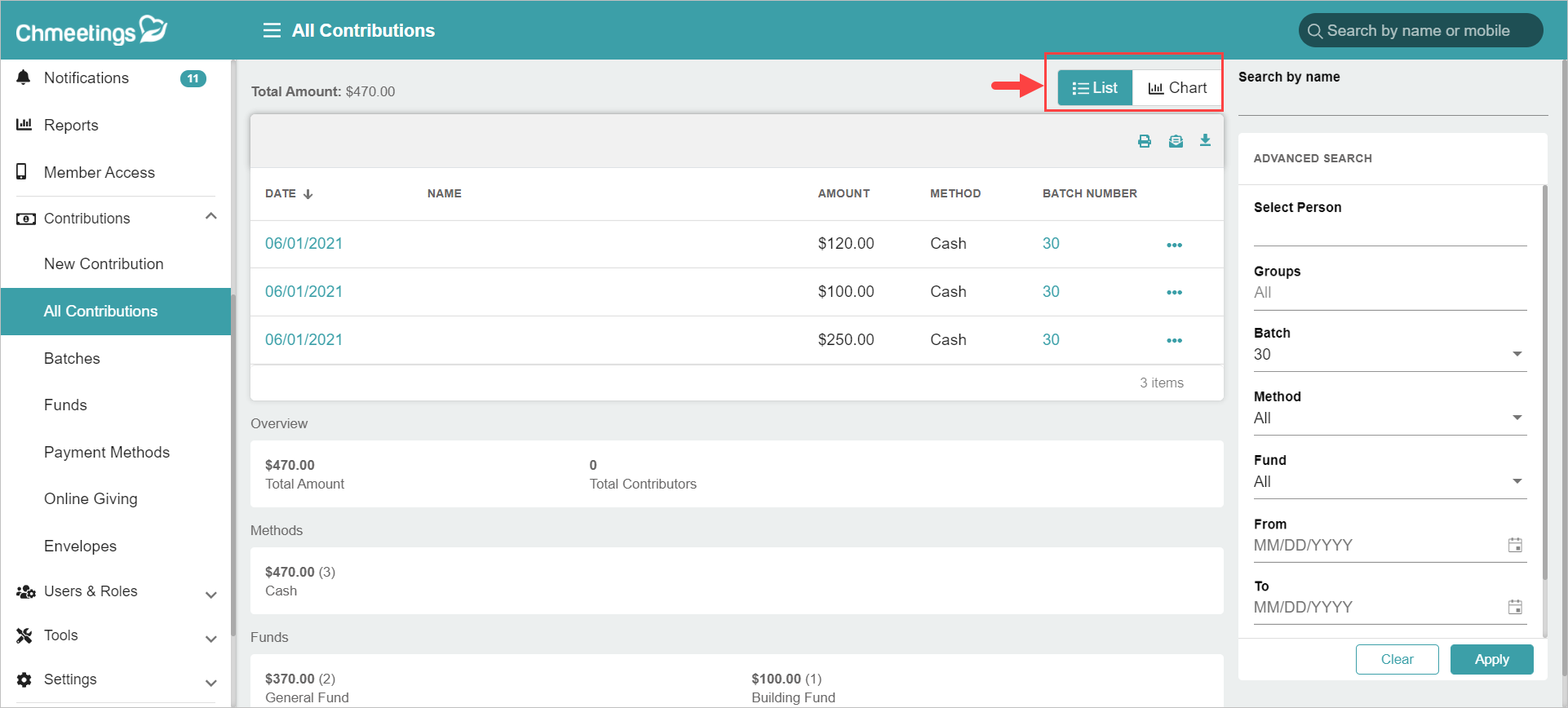 You can print, email and export a batch just as you would do with your general list of contributions. Please follow this guide to achieve this, as the process is the same.
Delete batches
Deleting batches is not possible, due to the fact that batches are associated with a group of contributions.