Contents
Introduction
This is a paid feature.
If your church collects contributions from organizations, you can manage them within ChMeetings. Contributing organizations must be added to your account, and their owners must be registered as members. Organization contributions can be added by Admins/Owners or Members. When a member is registered as an organization owner, they can choose whether to contribute personally or on behalf of the organization. Admins/Owners can allow or restrict user access to Organizations.
As an Admin/Owner, you can find Organizations by going to Contributions > Organizations.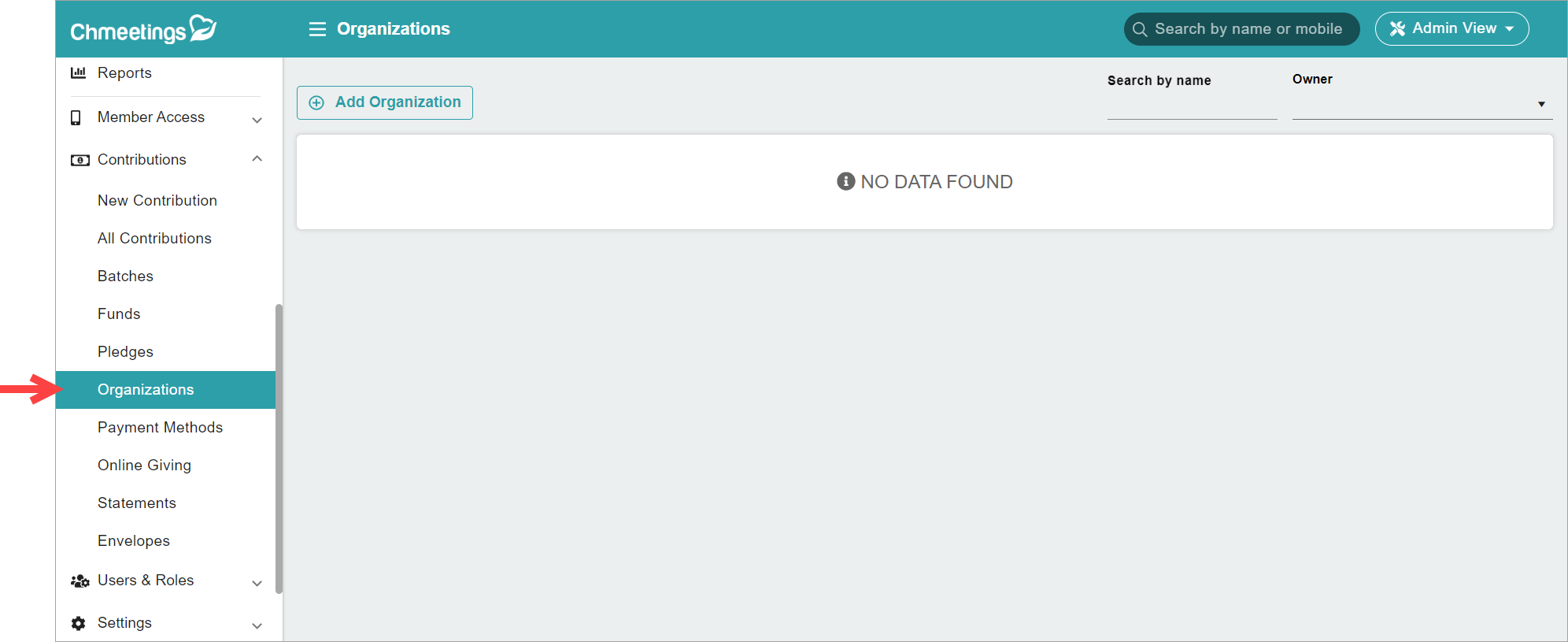 If given access, members can find and add organizations themselves under My Organizations.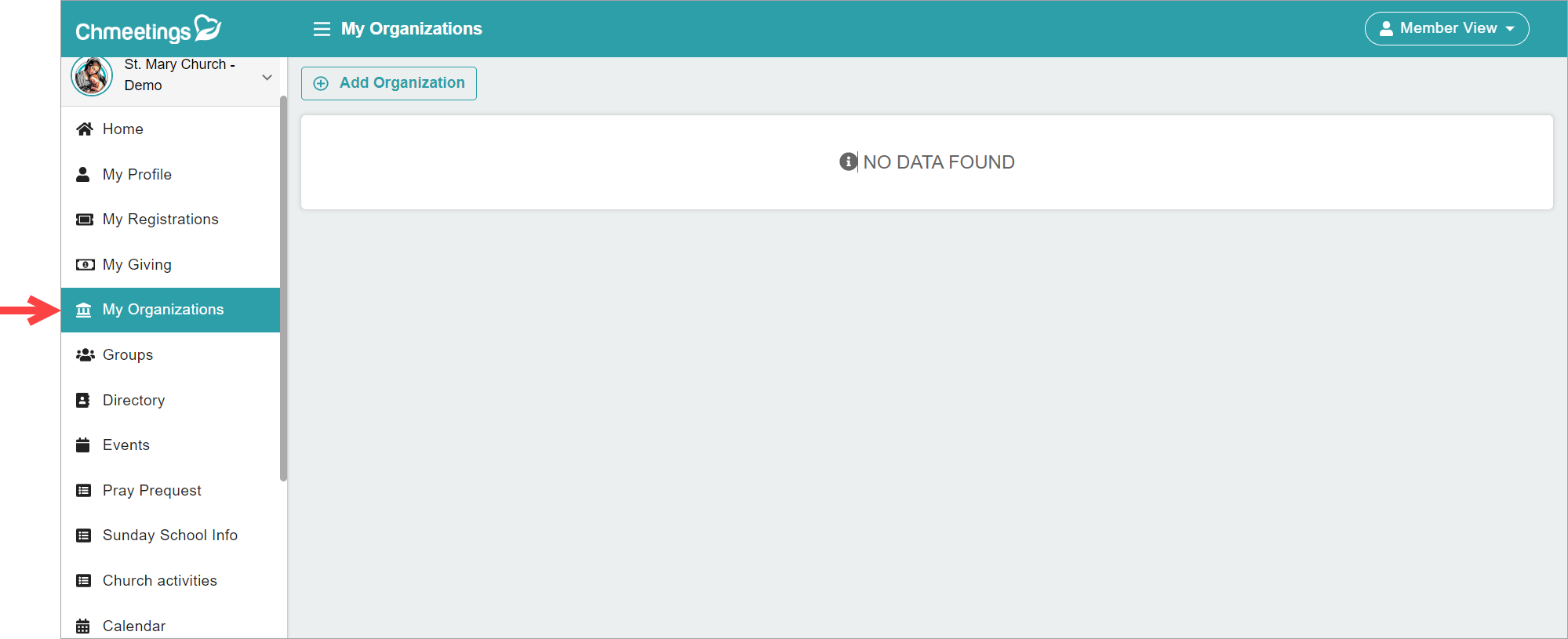 Add an Organization
As an Admin/Owner, you can add an Organization as follows:
Go to Contributions > Organizations.
Click Add Organization.

Fill out the organization's profile information. The minimum required fields are Owner, Name, and Email. The Owner must have already been

added as a member

, so you can select their name within the organization profile field. We do, however, recommend adding at least a phone number and an address as well. You can use the Map feature to view the organization's location using Google Maps. You may require the organization's registration number for tax purposes. Click Save when ready.
Once added, the organizations are listed under Contributions > Organizations. The listed organizations can be edited or deleted afterward. Deleting an organization also removes associated contributions. Note that you cannot restore deleted organizations and associated contributions.

Members can follow the same process to add organizations independently from under My Organizations.
Receive Contributions from Organizations
Add Manually
To add an organization's contributions, follow these steps:
Go to Contributions > New Contribution.
Under Person or Envelope Number, search and select the contributing organization. Populate the other fields according to the standard

manual contribution process

in ChMeetings. Click Add when ready.

Accept Online Giving from Organizations
You do not need to configure additional settings to accept online giving from organizations.
Online giving on behalf of organizations is accepted via their owners, who must be registered as members within ChMeetings. As such, organization owners can follow the standard online giving process but select to donate on behalf of their organization rather than personally.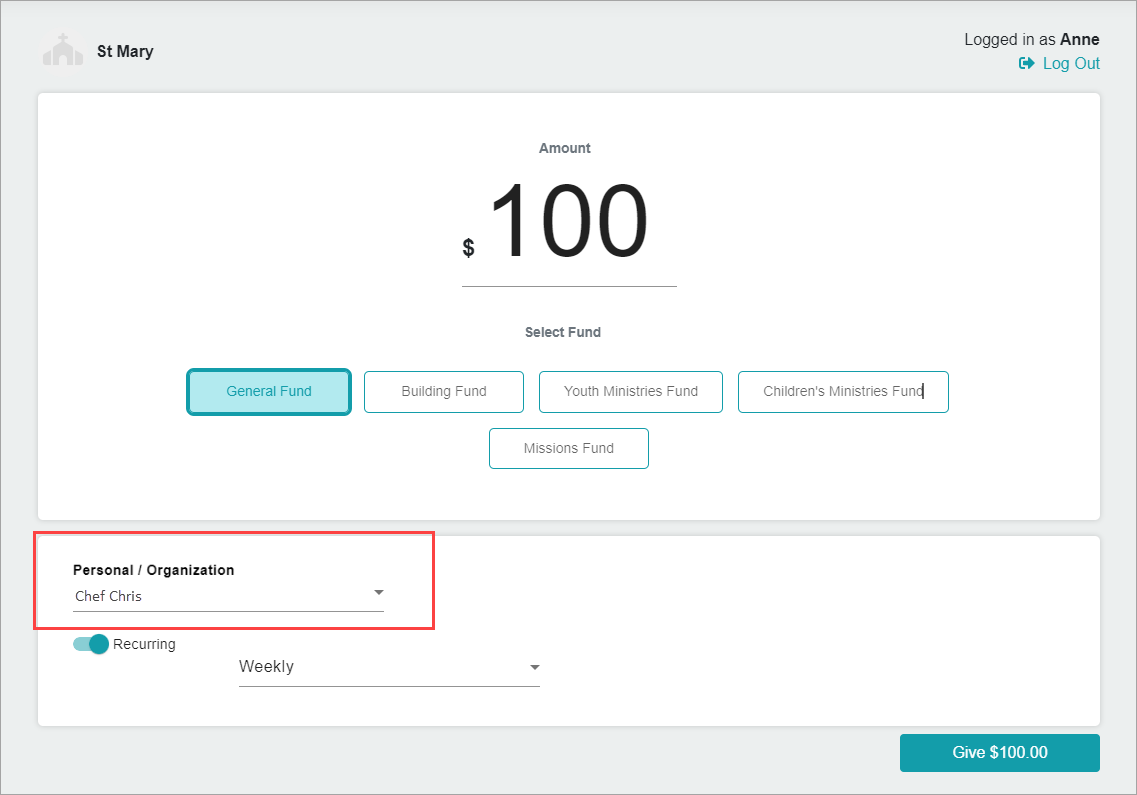 Filter Contributions from Organizations
You can filter contributions from organizations as follows:
Go to Contributions > All Contributions.
Use the Advanced Search options on the right and select Organizations as the Search Type. You can use this filter within any tab: List, Contributors, or Chart. Learn more about

Managing Contributions and Contributors

.