Contents
Sharing methods overview
Forms can be shared via a direct link, embedded into a website or inserted into members' ChMeetings app menu. Let's see how you can use each of these methods.
Share a direct link
If you share a form through a direct link, then people who access this link will have direct access to the form. Post this link on your website, on social media, send it via SMS or add it anywhere on the web to allow people to submit information.
You can get the link to your form by going to the form's options menu, then clicking Share.
You can copy the Shareable Link or a QR Code pointing to the link here.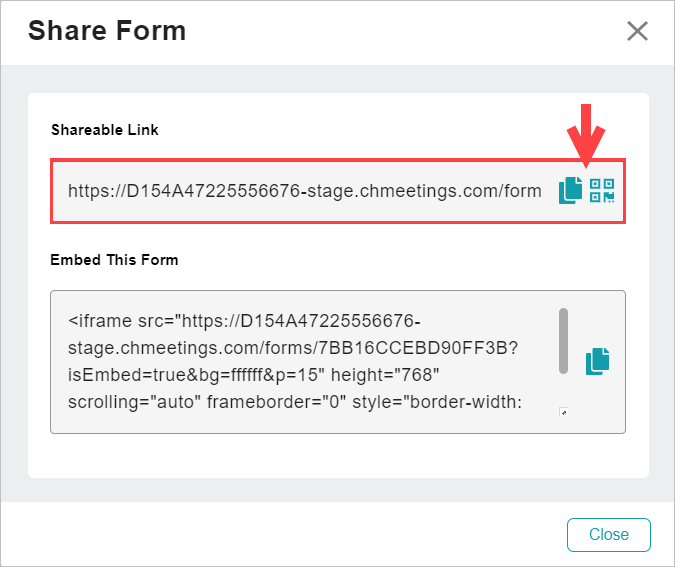 Embed the form
Embed your form into a website by going to Form options > Share > Embed > Click Copy to copy the code. Paste this code to your website or provide it to your developer.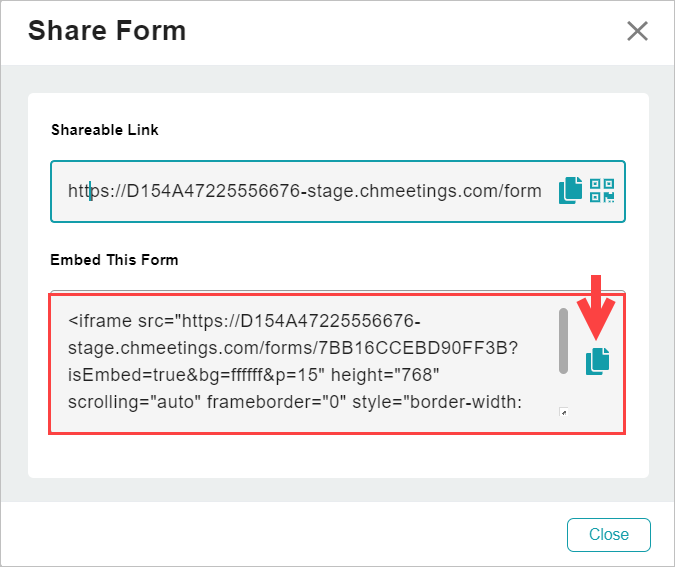 Insert into the ChMeetings member app menu
Insert your form into the ChMeetings member menu right when you create it. To do this, please edit the form, go to Form Settings, then turn on the Show on the member menu toggle. Save your changes when ready.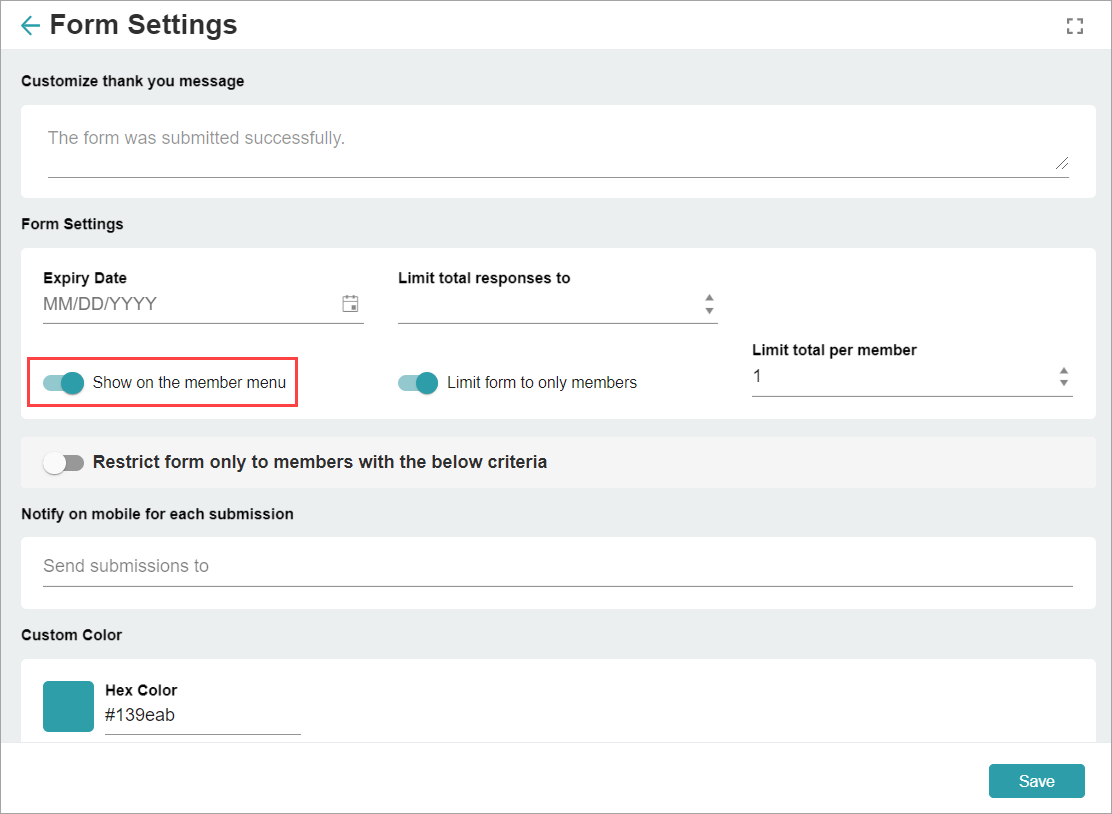 Once this option is enabled, your members will have a direct link to the form, right within their main app menu.