This feature is only available to paid accounts.
If you need to add a digital signature to your ChMeetings forms, you can easily do so by adding a dedicated field.
To do so, first create or edit your form.
Next, simply go to General Fields and find Signature. Drag it onto your form and choose whether it should be mandatory. We suggest that you do set it as mandatory if the form has to be legally binding. Please save your changes to make sure the field is configured.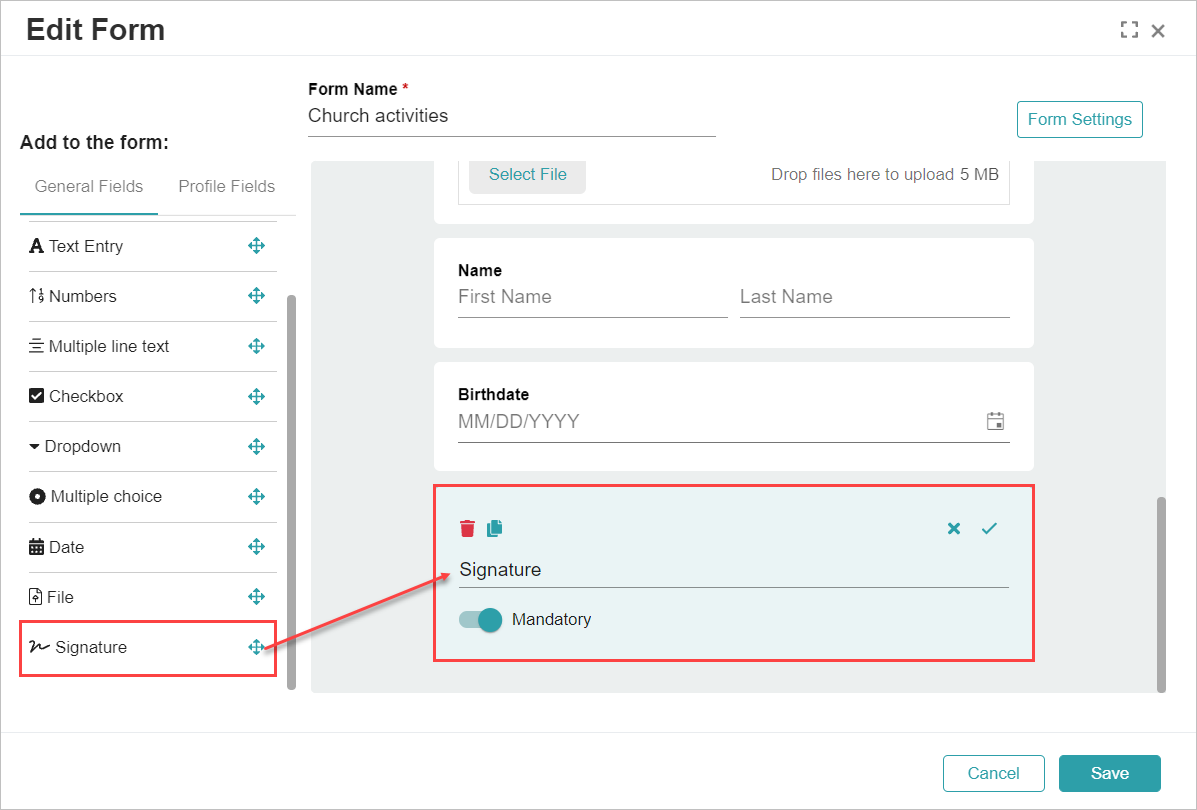 When members fill out your form, they will have a field where they can add their signature. This can be done on any screen - either using a finger on touchscreens or the mouse on a non-touch screen. If the signature field is mandatory, the form cannot be submitted without it.