This is a paid feature.
Introduction
PayPal is a payment provider which you can integrate with ChMeetings in order to accept online giving or collect event paymenta. PayPal will be the platform that holds your funds as part of this integration, while ChMeetings facilitates the processing of the transaction as part of your church management system.
Connecting to PayPal
You can get started integrating PayPal by going to Settings > Integrations > Payment Provider.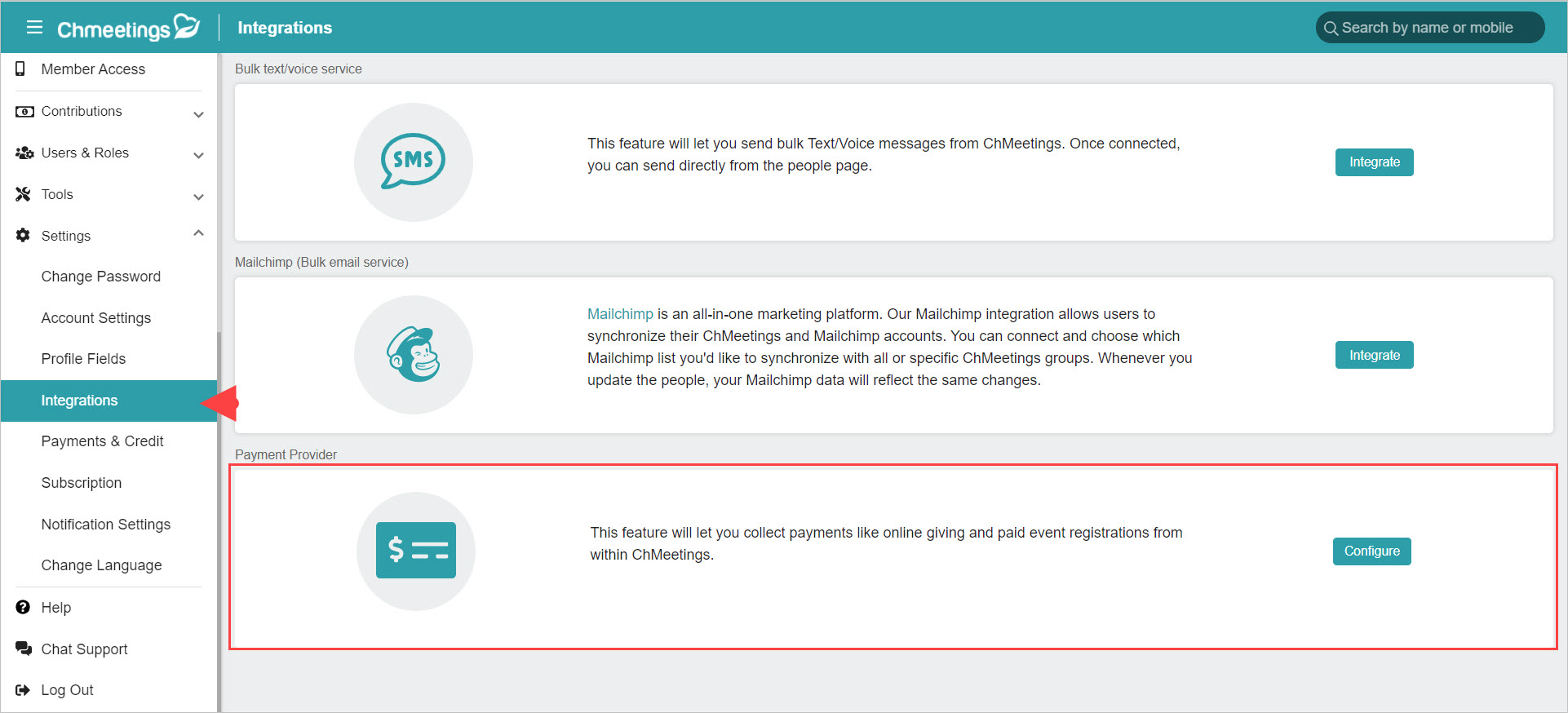 Next, click the Configure button under the Payment Provider section.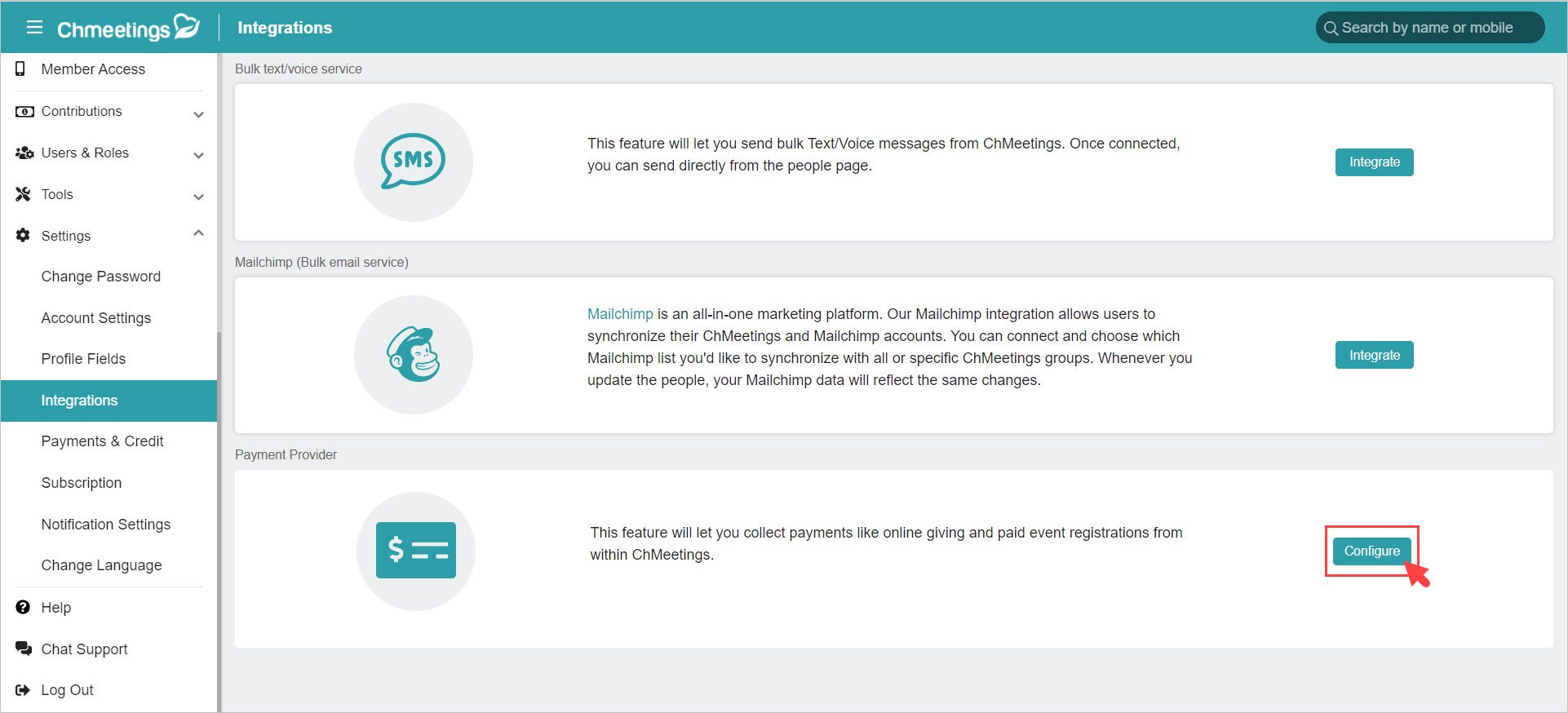 You will now see a window where you can select PayPal as your payment provider, and enter your business email - the one associated with your PayPal account. Click on Integrate once you have provided this information.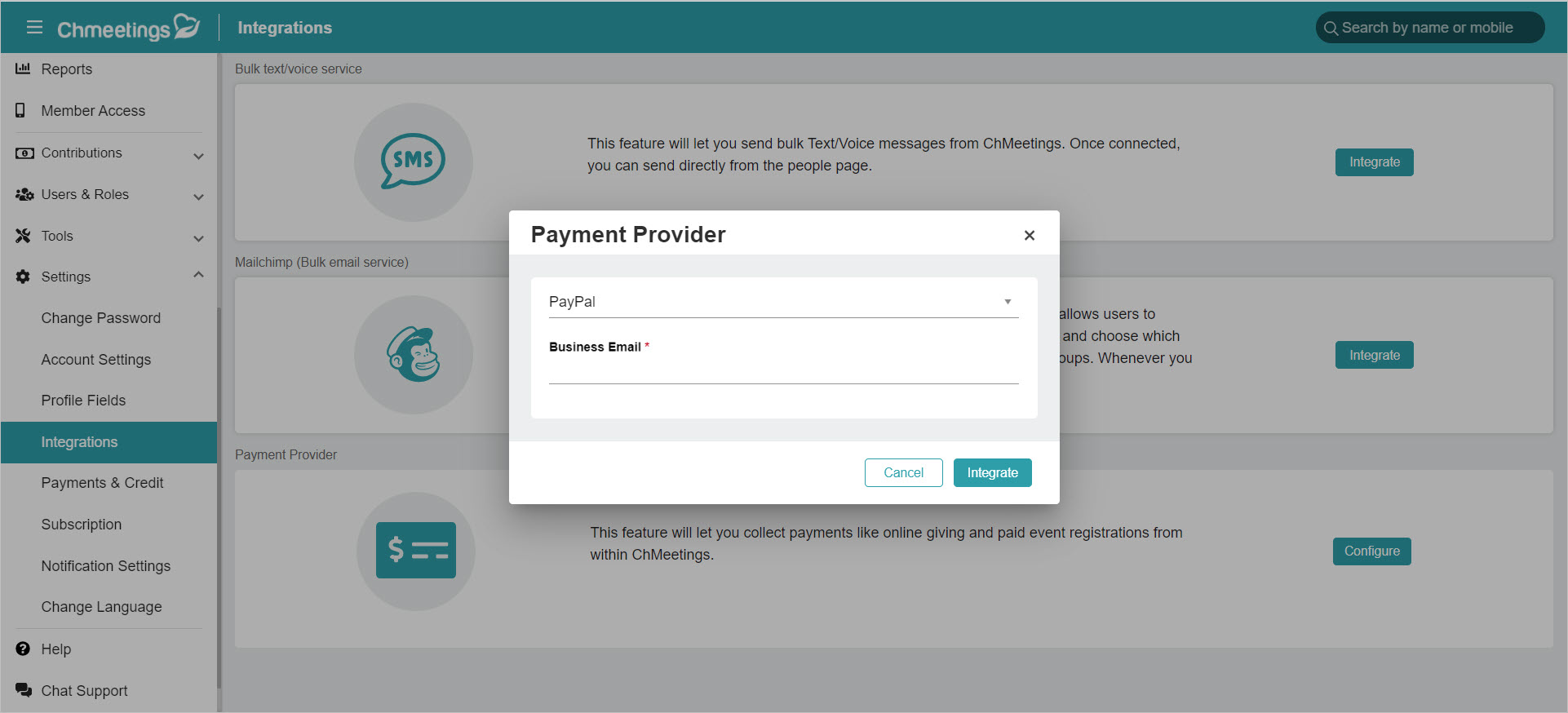 PayPal is now integrated with your ChMeetings account.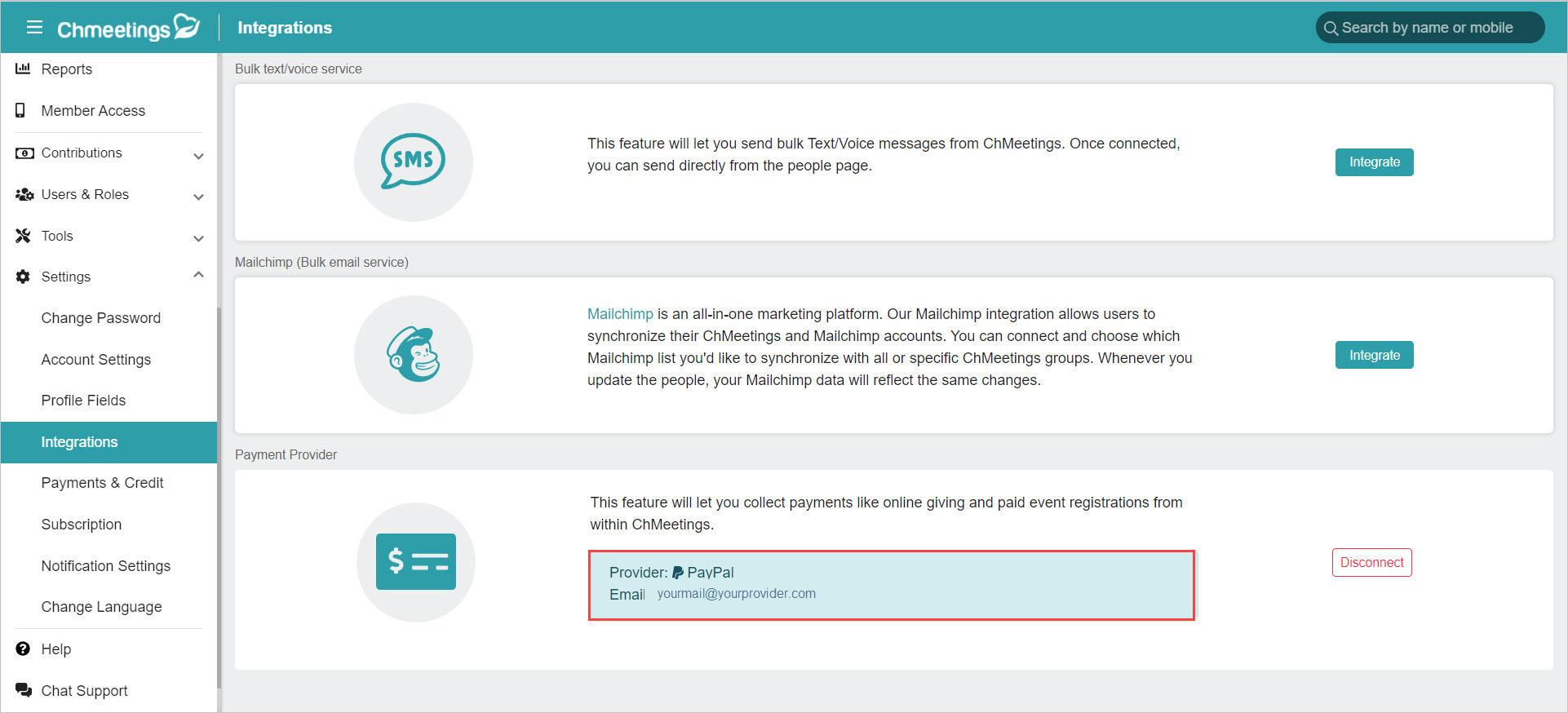 Disconnecting from PayPal
If you ever need to disconnect this integration or switch payment providers, you can do so by clicking the Disconnect button.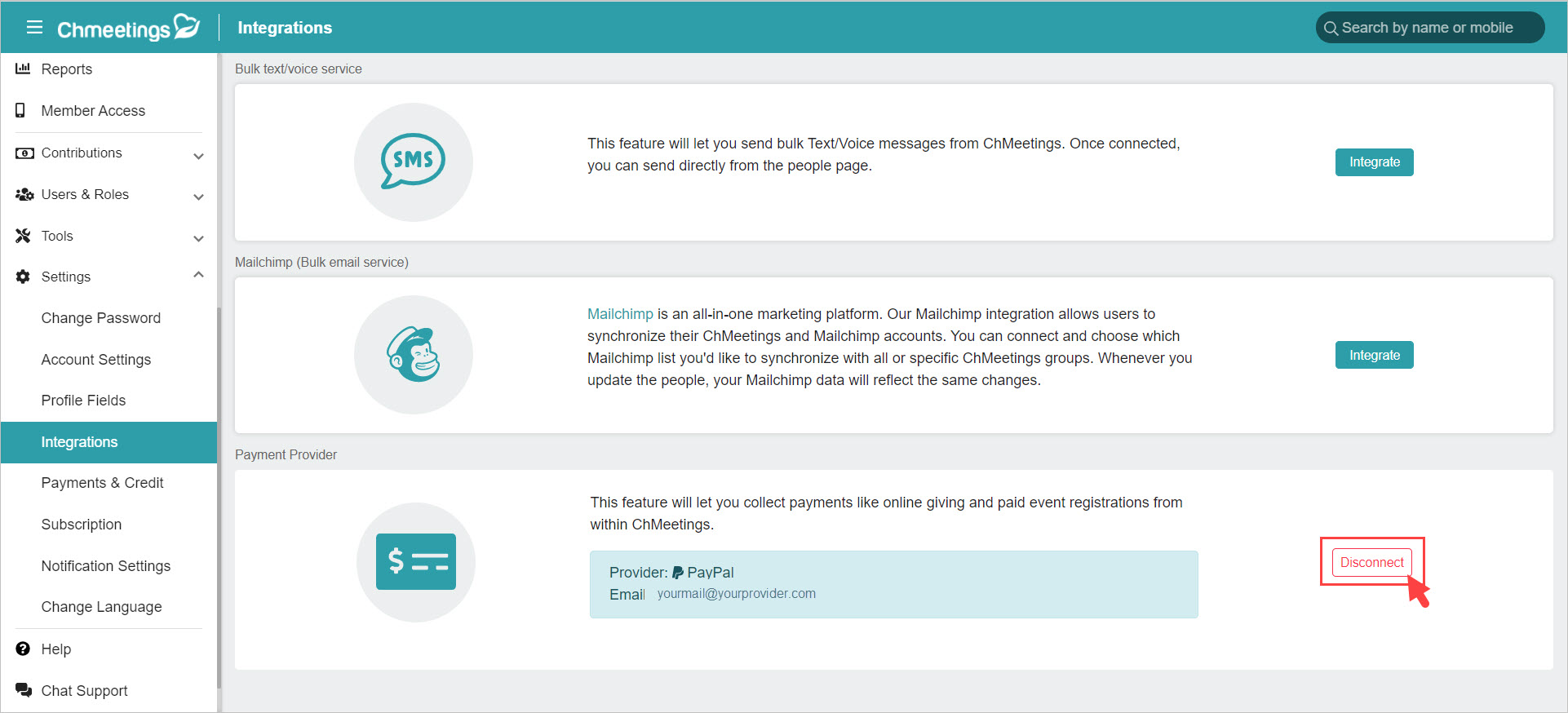 You will be asked if you are sure that you want to disconnect. Please click again on Disconnect if you are, or on Cancel if you are not.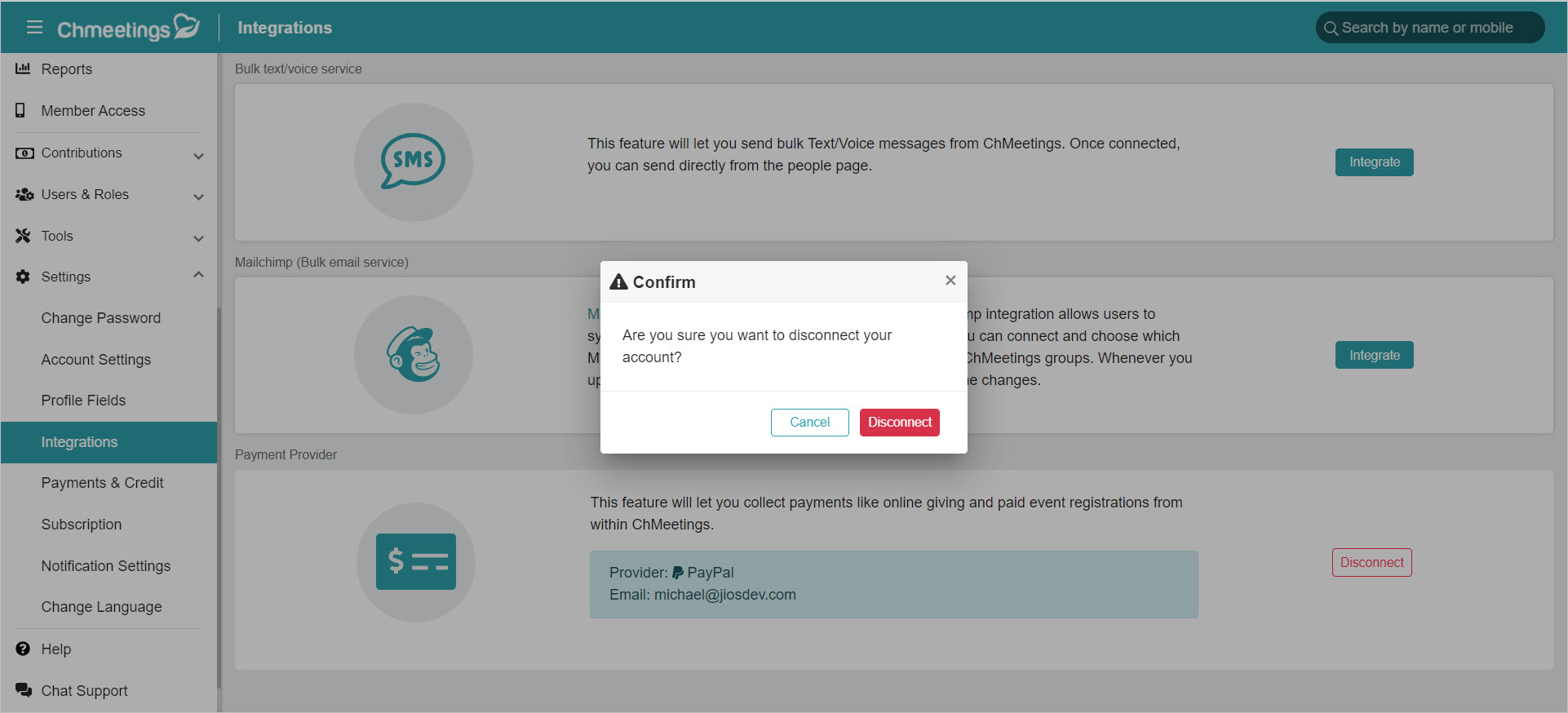 If the disconnection is confirmed, PayPal will be removed from your ChMeetings account. Your existing funds will be unaffected by this procedure, but you will no longer be able to collect contributions using ChMeetings and PayPal.