The envelopes import tool allows you to easily add contribution envelopes to ChMeetings in bulk. If you have a paid account, you have the option to contact our team to handle the import for you, for free. Please contact us by email (info@chmeetings.com) to help you fix any issues related to the import. We're regularly updating the import tool to make it better and easier.
Please keep in mind that the import tool has a limit of 500 records per file. If you need to import more, please split your data into separate files, of maximum 500 records each.
To do this yourself, please follow the steps below:
First, please make sure of properly configuring the account Country and State/City in your Account Settings before importing the data.

Next, go to Settings > Tools > Import Envelopes

.

Download the template file.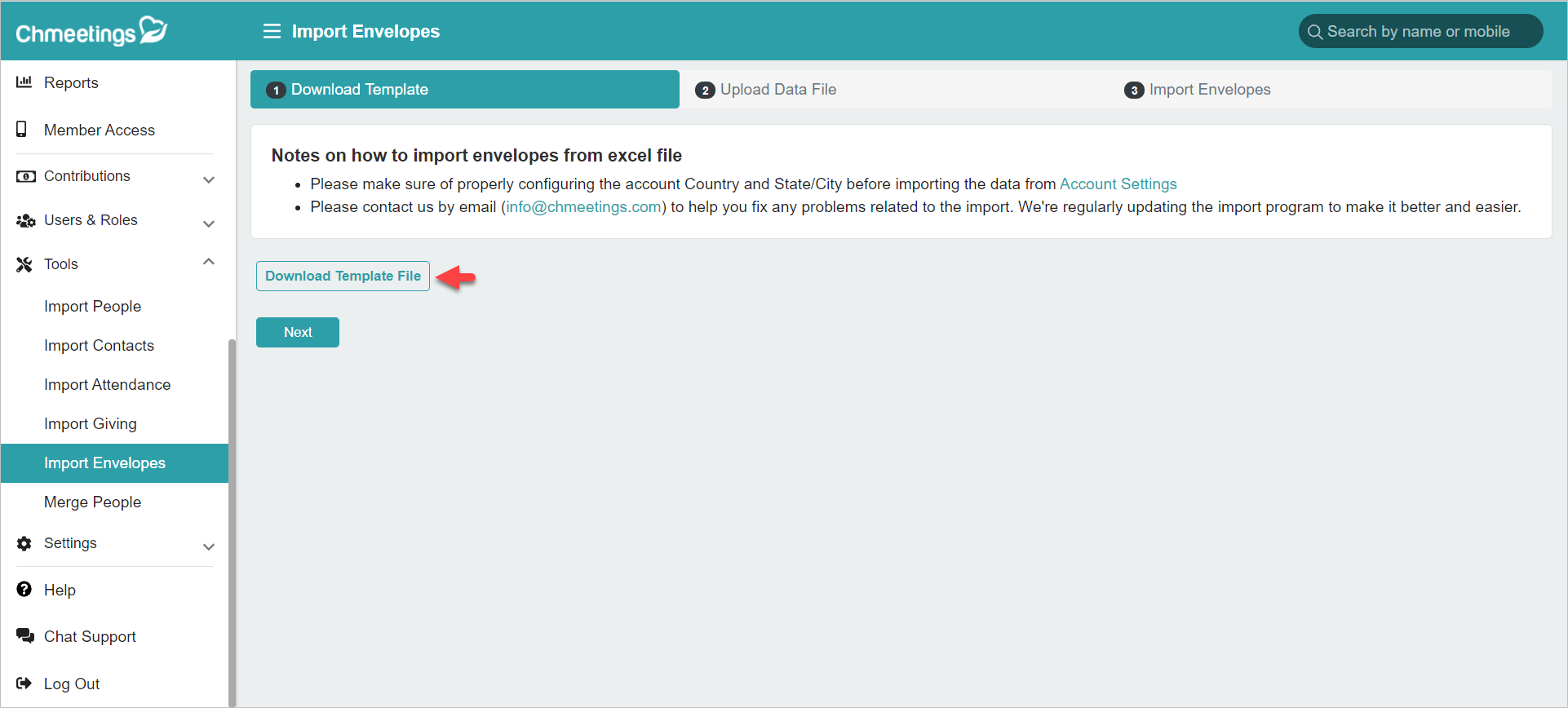 Populate the template file

with your envelope numbers. It is an Excel file which includes the Person ID, First and Last Name, as well as a blank Envelope Number column, which you can populate with your numbers for each person. Please do not modify the information that exists in the file when downloaded, otherwise you may encounter errors.

Next, proceed to uploading your populated file

. Click

Select File

, then browse your comp;uter to upload it.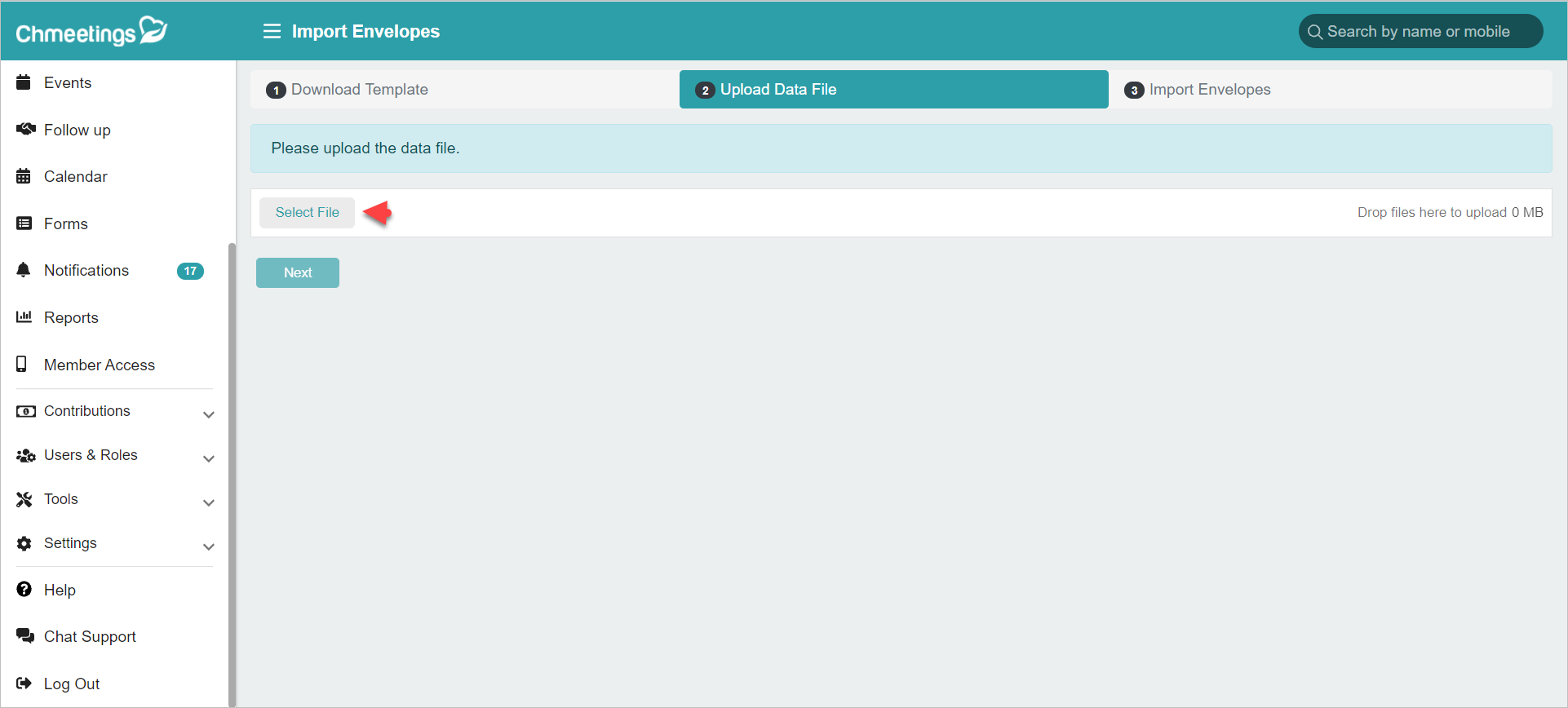 When your upload completes, please

click Next.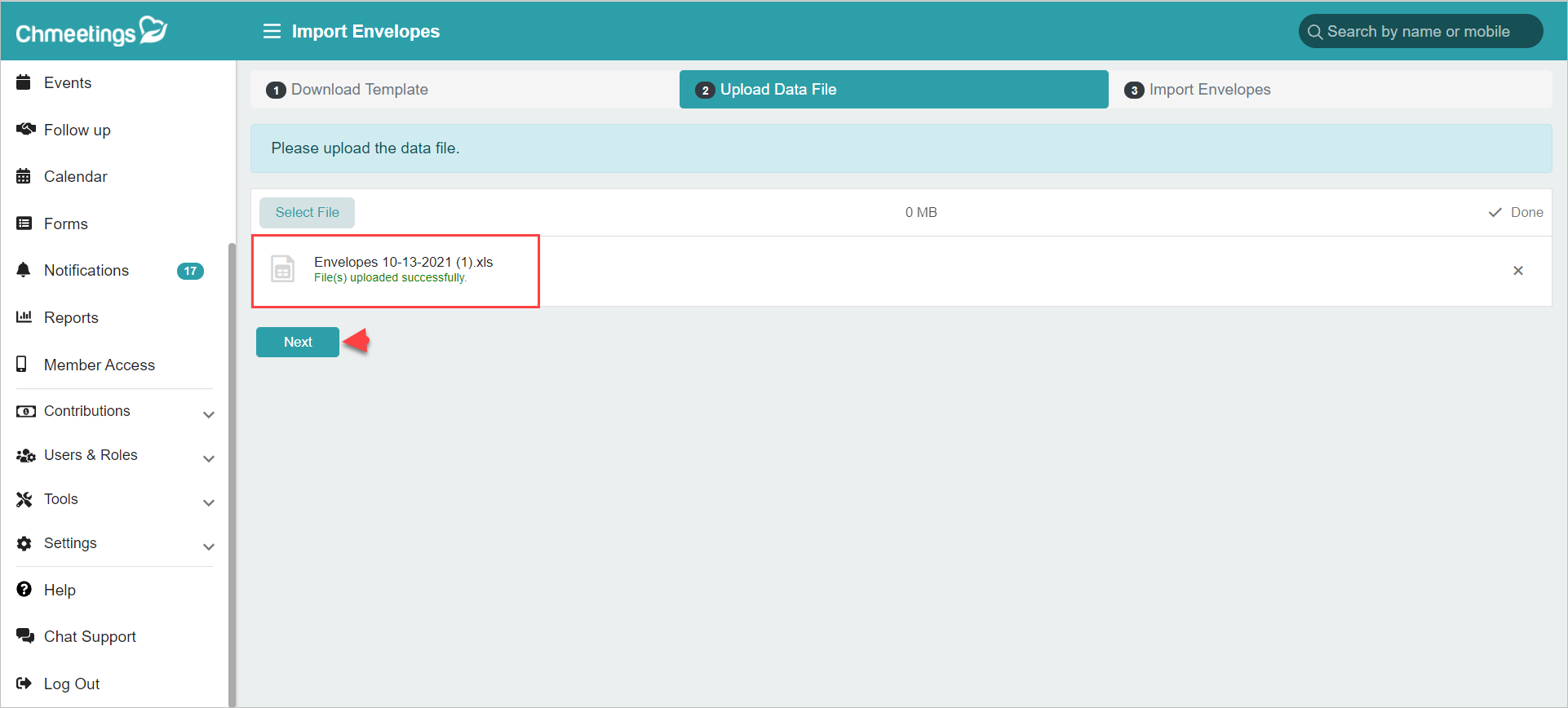 The importer will now show you the records that will be imported, as well as any errors. If you have invalid envelopes, please make sure that your populated envelope numbers are not the same as any that already exist in ChMeetings. If there are any "Wrong Person" errors, then this can be because you have changed someone's name or added people to the file. If you need to perform any of these two tasks, please use the

Import People tool

. Any errors related to the Person ID can be resolved by ensuring each person has the correct ID - if in doubt, please re-download the template and compare the IDs to the ones in the file you've already worked on. Please keep the IDs in the template in the final import file.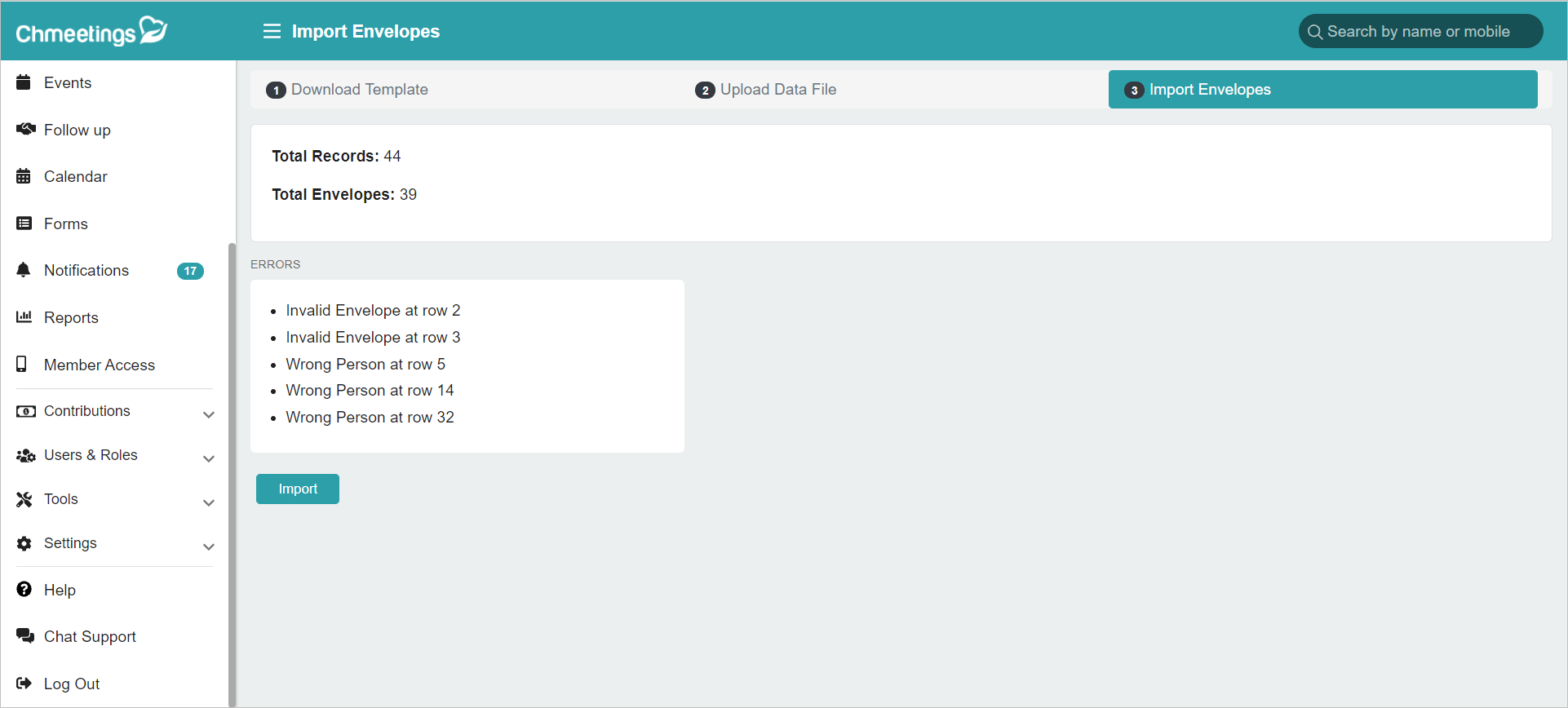 Once your errors are resolved, please click Import. You will then find the imported envelopes by going to Contributions > Envelopes.