Contents
As a member; you can volunteer for events organized by your church. When your church needs volunteers, they assign members to fill different roles. You can see your assignments, accept or reject them, or block the dates when you are unavailable. This article discusses these features in detail.
Reach Your Volunteering Features
To reach the volunteering features in your account, log in and go to the Volunteering section in the main menu.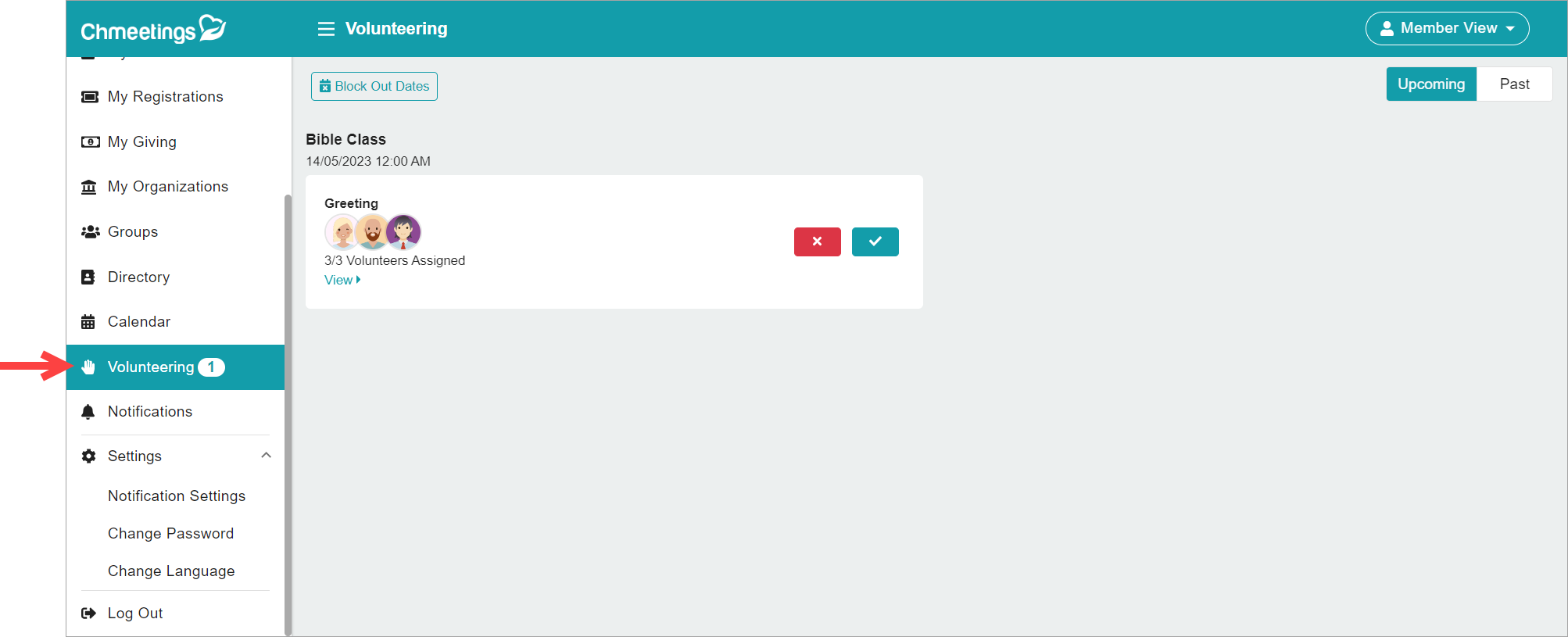 View and Respond to Assignments
When opening the Volunteering section, you will immediately see your current assignments. The section title will also display the number of unanswered assignment invites.
You can view Upcoming and Past assignments by clicking one of the options at the top right.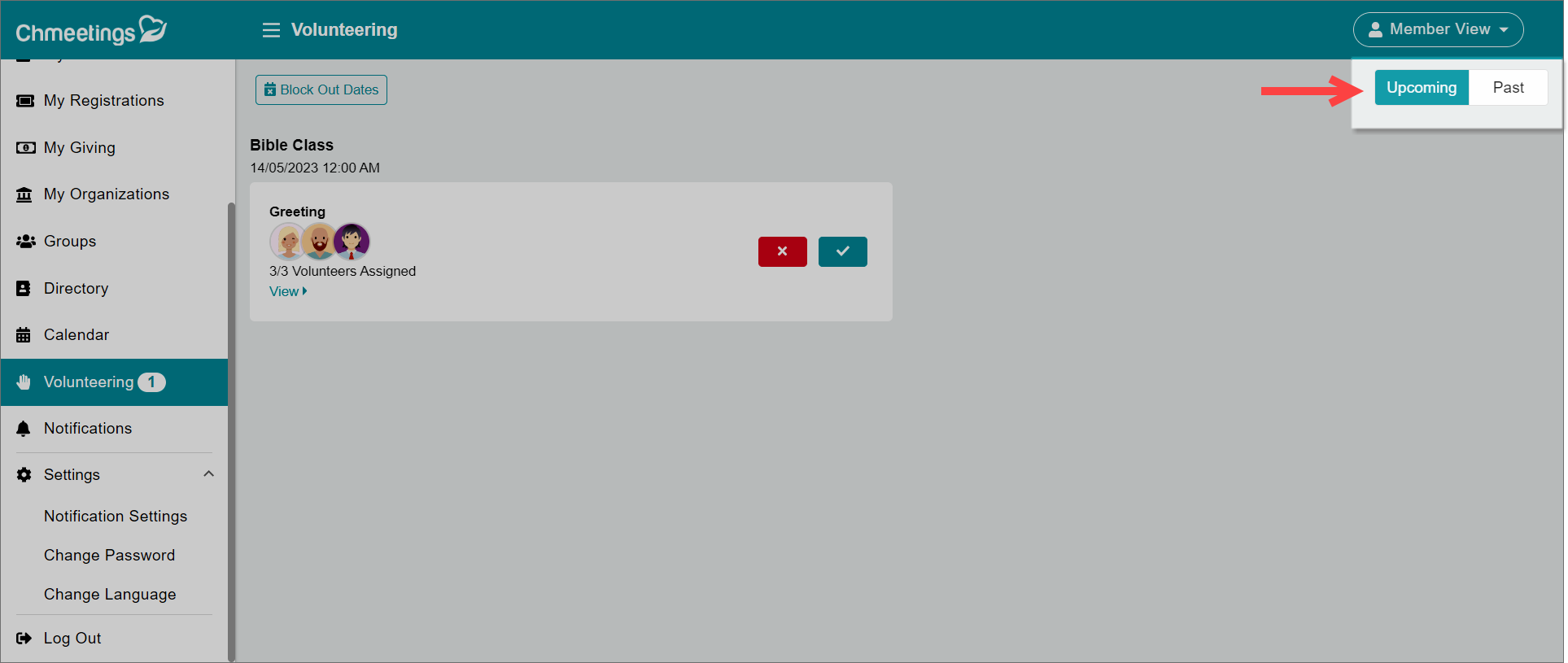 Each assignment mentions the event title, date, and time. If your church has enabled this feature, you will also be able to view other people who are invited to volunteer at the same event.
For Upcoming assignments, you can either Accept or Reject participation by clicking the corresponding button on the assignment. Past assignments can no longer be responded to.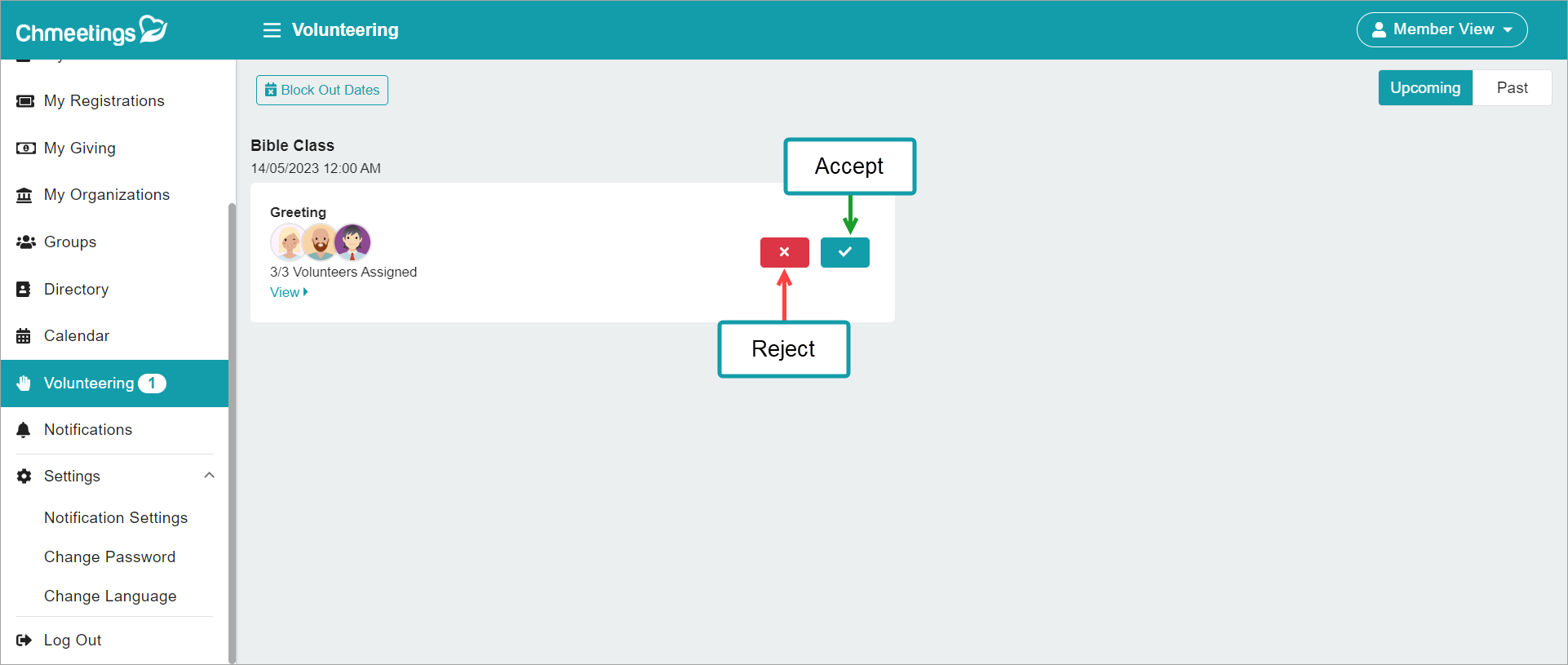 Block Out Dates
If you are not available to volunteer for church events on a specific day or within a certain period of time, you can click Block Out Dates and set one or more dates or date ranges. Doing this will make you unavailable to assign to a volunteering role on the day or within the period you blocked out.