Contents
Why register for a ChMeetings member account with your church?
You can register for a ChMeetings Member account if your church has enabled it.
An account is an easy way to access a number of useful features that allow you to:
Keep up to date with the church events calendar and register for those you enjoy.

Contribute to your church fund.

Help out with information or feedback.

Receive mobile push notifications from your church.
All of this is accessible to you through both a desktop and a mobile app.
Reaching the registration and login page
Method 1: Via the registration link received from your church

:

If your church enables member registration, you should receive an invitation registration link. This link will take you directly to your church's registration form.

Method 2: By finding your church through the default ChMeetings app link

:

If you do not have the link from your church, you can also go to:

https://app.chmeetings.com/

Method 3: Using the mobile app

, which you can download from either

Google Play

(for Android phones) or the

Apple App Store

(for iPhones).
Finding your church
If you are using Method 2 or 3 to reach the registration page, you will be taken to a general registration and login screen which is not yet associated with your specific church. To identify your church, please see the Church Access section at the bottom, click on Find My Church, then follow the steps below.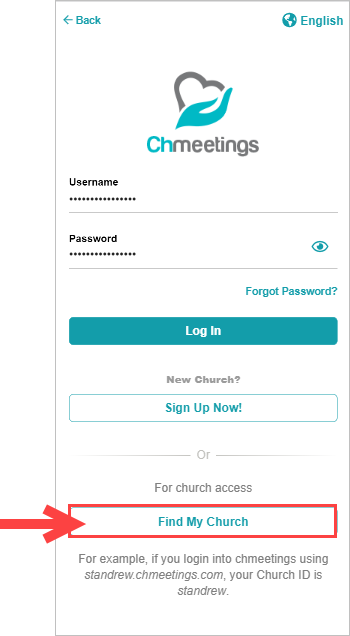 Enter your church ID, Name (or part of the name), City or Zip Code, then click on Find My Church. This will list all matching churches within your country.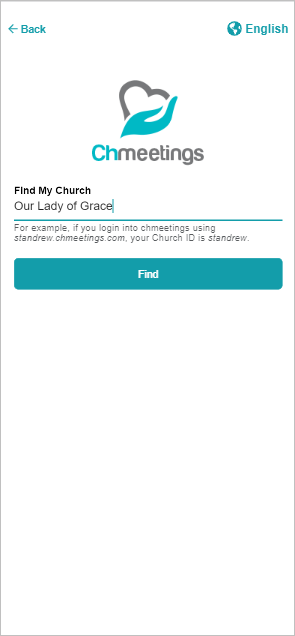 If there is more than one church matching your search, you will see them listed. Please select your church to continue. If you see a message that no data has been found, please make sure that you have entered the correct information.
Creating your account
Once you select your church, you will be taken to the dedicated registration and login screen. To register, please click on

Create Account

. This will also happen right away if you are registering via the invitation link, received from your church.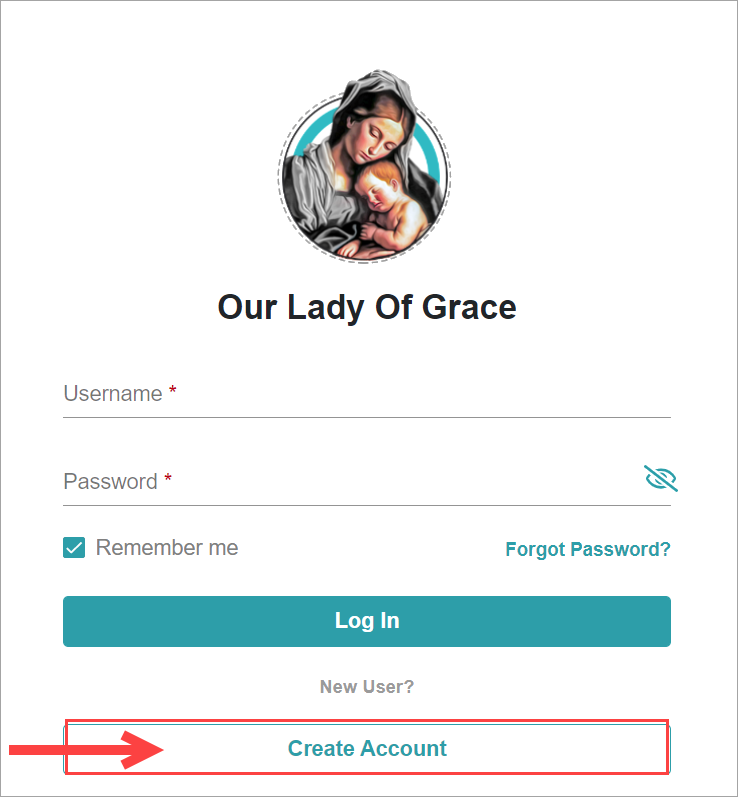 You may be asked to provide your Email first, before you create your account. Enter your email address, then click

Next

.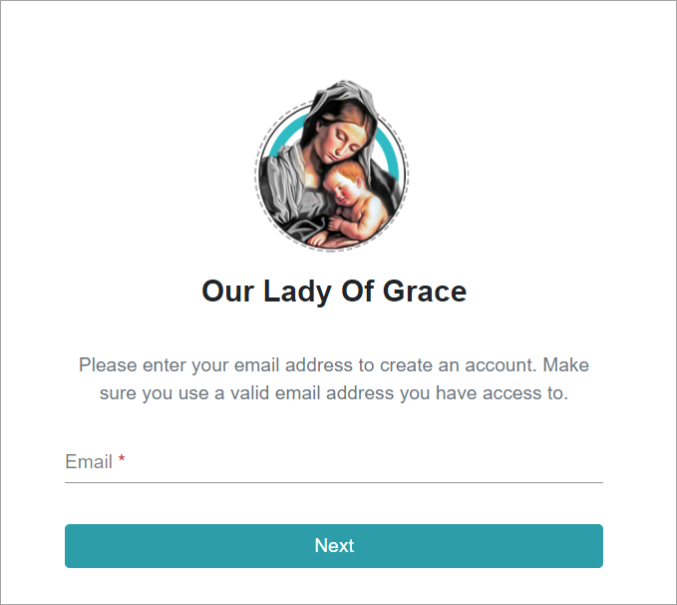 If you have previously provided information to your church, your email might be matched with an existing profile. If it is, then your registration is complete. Your password and further instructions have been sent to your email address.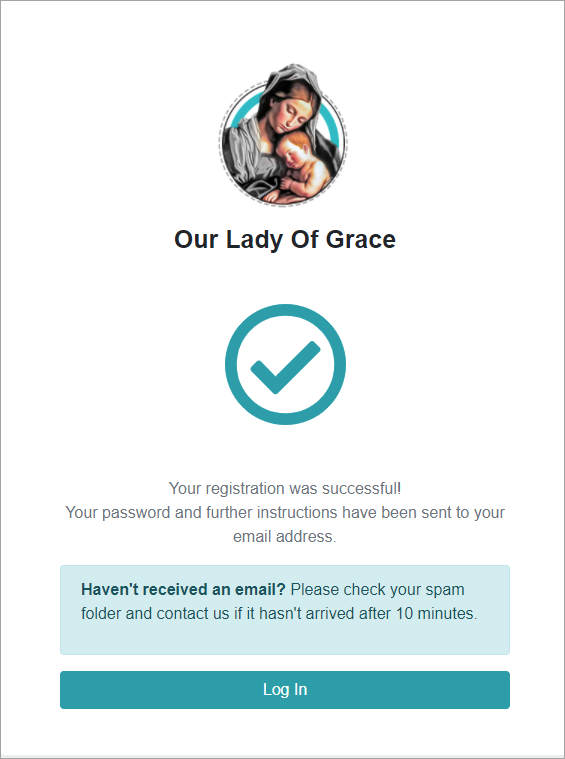 If your email does not match an existing profile, you will next be asked to provide further information to your church. Alternatively, you might be taken directly to this step, depending on how your church has configured member registration. Below is an example form you might need to fill out, but please keep in mind that yours may be different, depending on the information your church needs. Click

Create Account

when you are ready.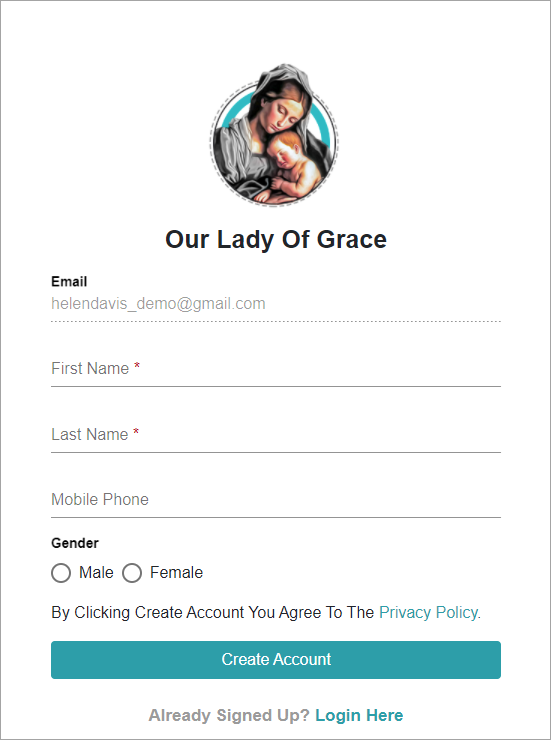 Once your registration is successful,

your password and further instructions have been sent to your email address

.
Please note that you may need to wait for your account to be approved, if your church chose to configure ChMeetings in this way..
Logging into your account
To log into your ChMeeting account, please use one of the methods explained above to reach the login page.
Here is where you can enter your username and password, then click Log In.