Contents
Introduction
Groups are a great way for you to organize people, according to any criteria. You can use them, for example, to create activity groups, make lists of people who might need special care, create children's groups, etc.
You can always find your ChMeetings groups by going to the Groups module, in the main menu.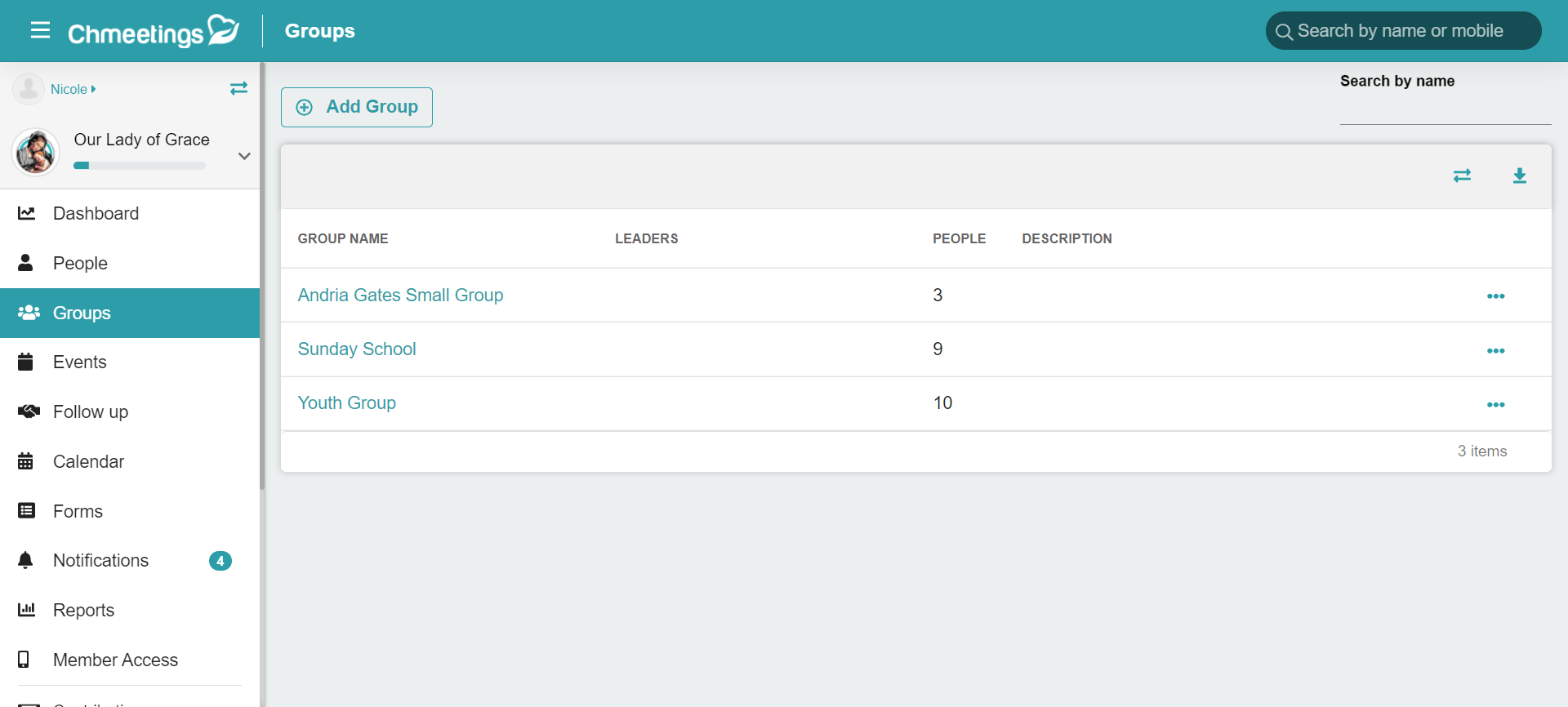 In ChMeetings, Groups can have Group Leaders who manage their activity and have additional features within their ChMeetings account, in accordance with their role and the permissions an Owner or Admin sets for them;
To learn about how to manage Group Leaders, please see:
To manage Group Leader permissions, please also see How to edit users and their permissions?.
Creating Groups
New groups can be created from the dedicated Groups module. Here are the steps to follow: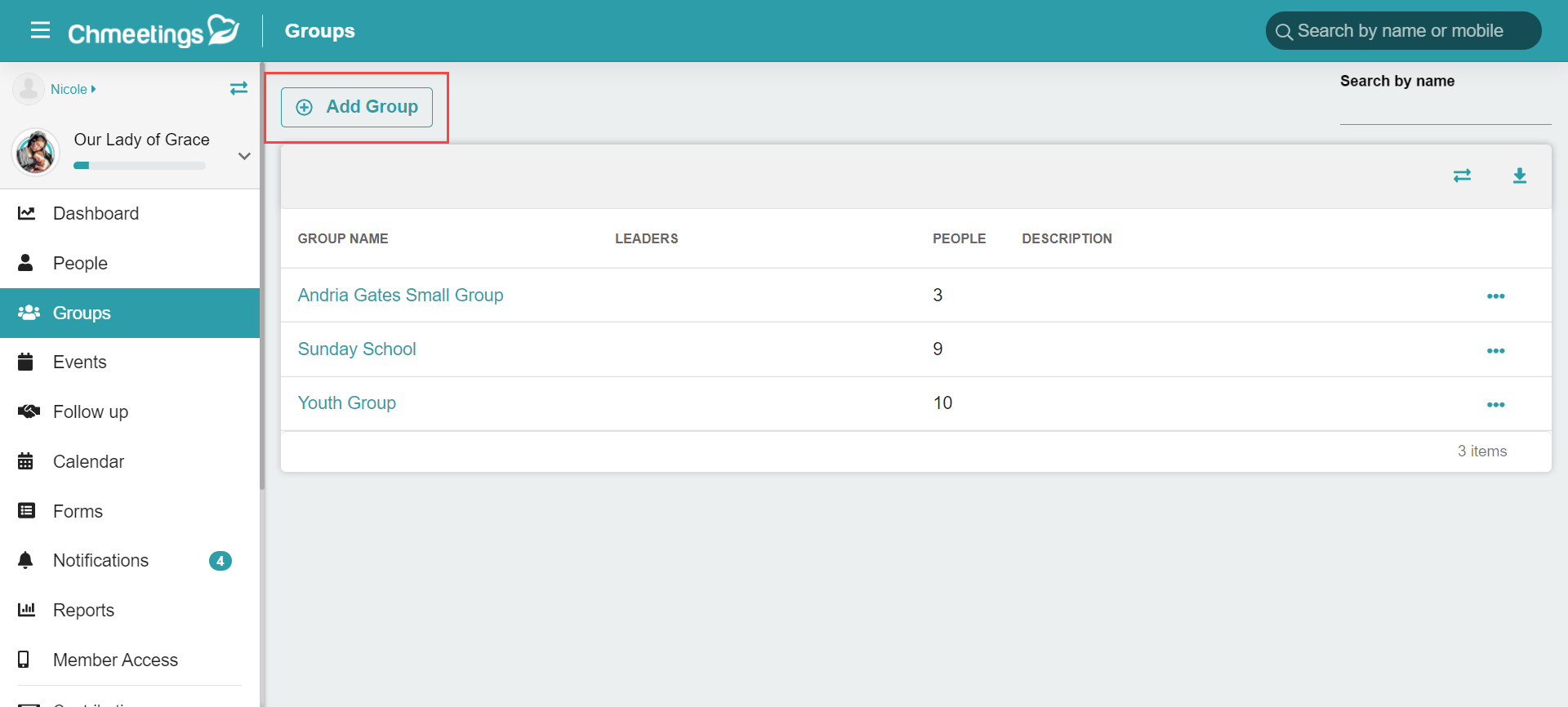 Enter the

Group Name

.

Choose whether you want to

Allow Members to View the Group.

You can configure this feature as follows:

Enable Add to the Members' Main Menu

if you would like members to see this group within their Groups menu section, while logged into ChMeetings.

Enable

Show Group Members.

To use this option, you need to also enable the

Online Member Directory

and set the

Visibility

so that members can

see each other within the same group

.

Show Group Leaders

: When enabled, this option will display the group leaders when Members view the respective group.

Enter a

Description

for your group.

Optionally, add a

Group Photo

:

Click the pencil icon on the photo placeholder,


Upload a photo.




You can edit or delete group photos by clicking the same pencil icon, then choosing the corresponding option.




Click on

Save

when you are ready.
Please see the demo below for the full group creation process.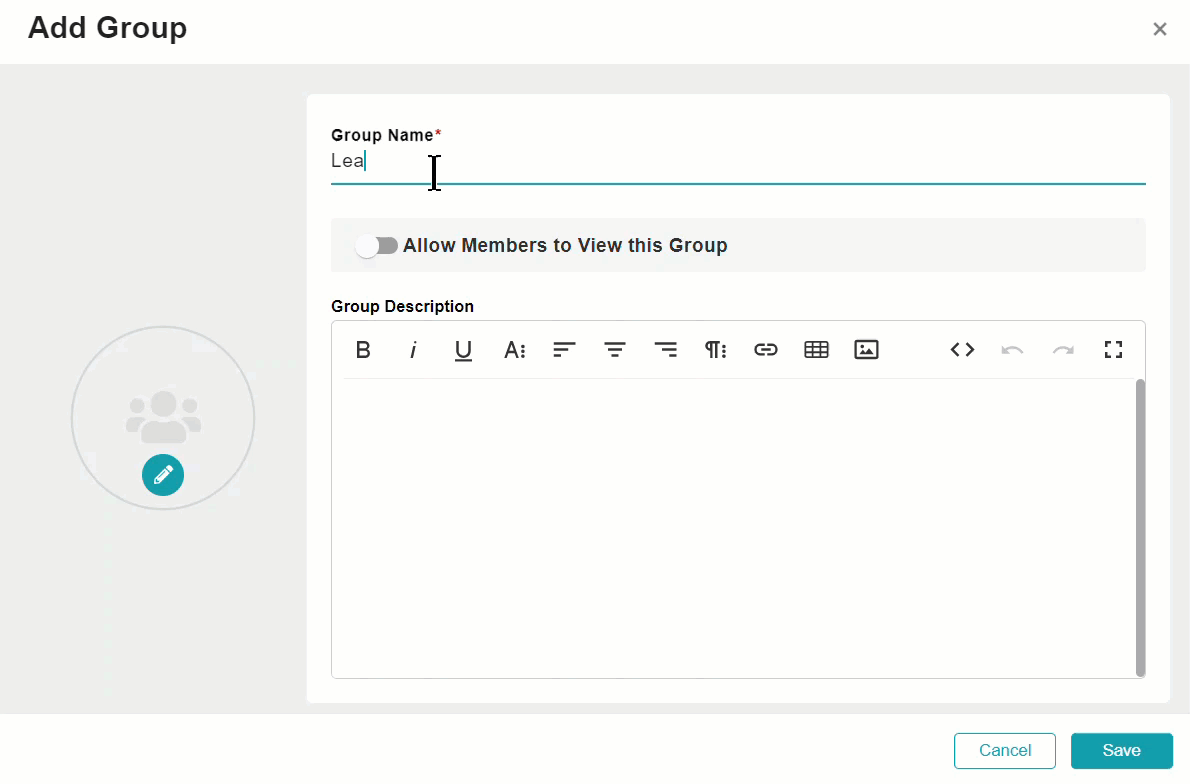 Your group has now been saved and will display within your Groups list, wherever relevant within ChMeetings..

If you have chosen to allow members to see the group, it will look similarly to the view below.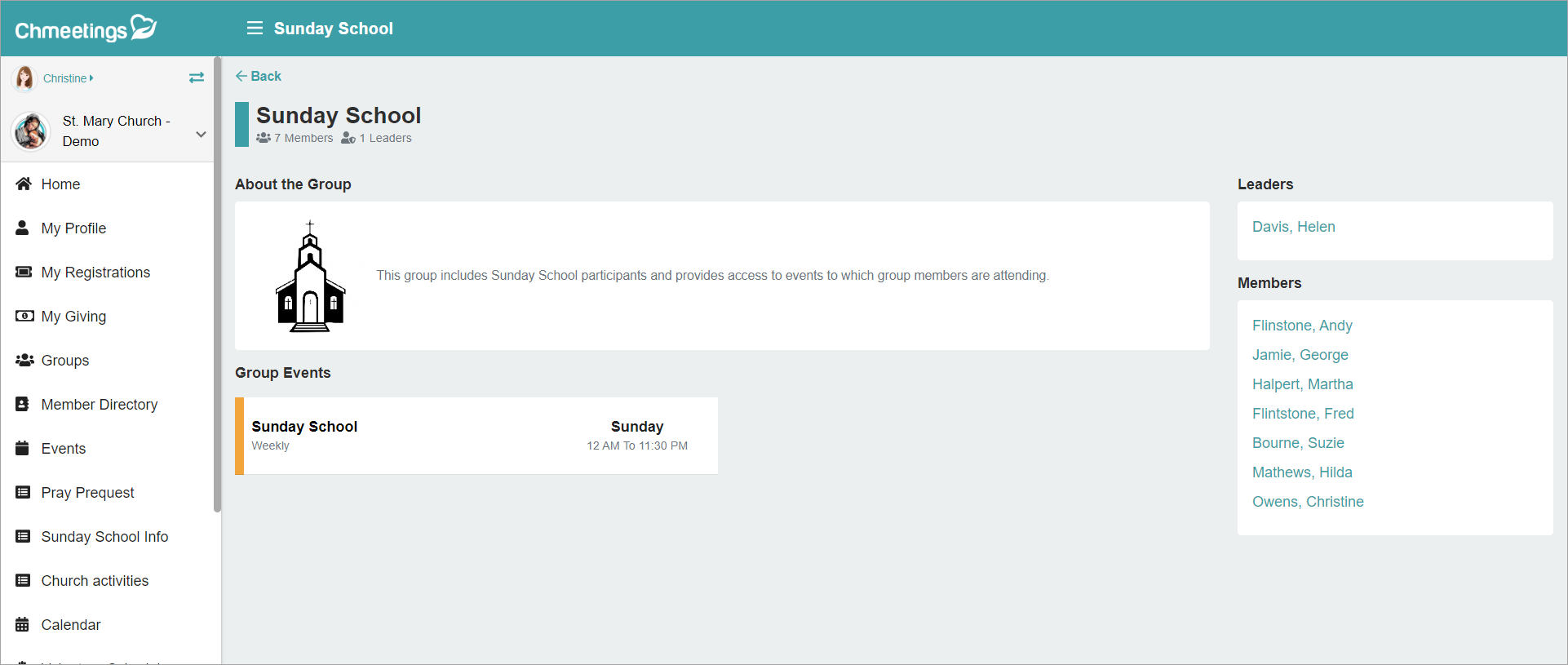 Editing Groups
To edit an existing group:
Go to

Groups

.

Find the group

you want to edit.

Click the

options button

next to it, then select

Edit.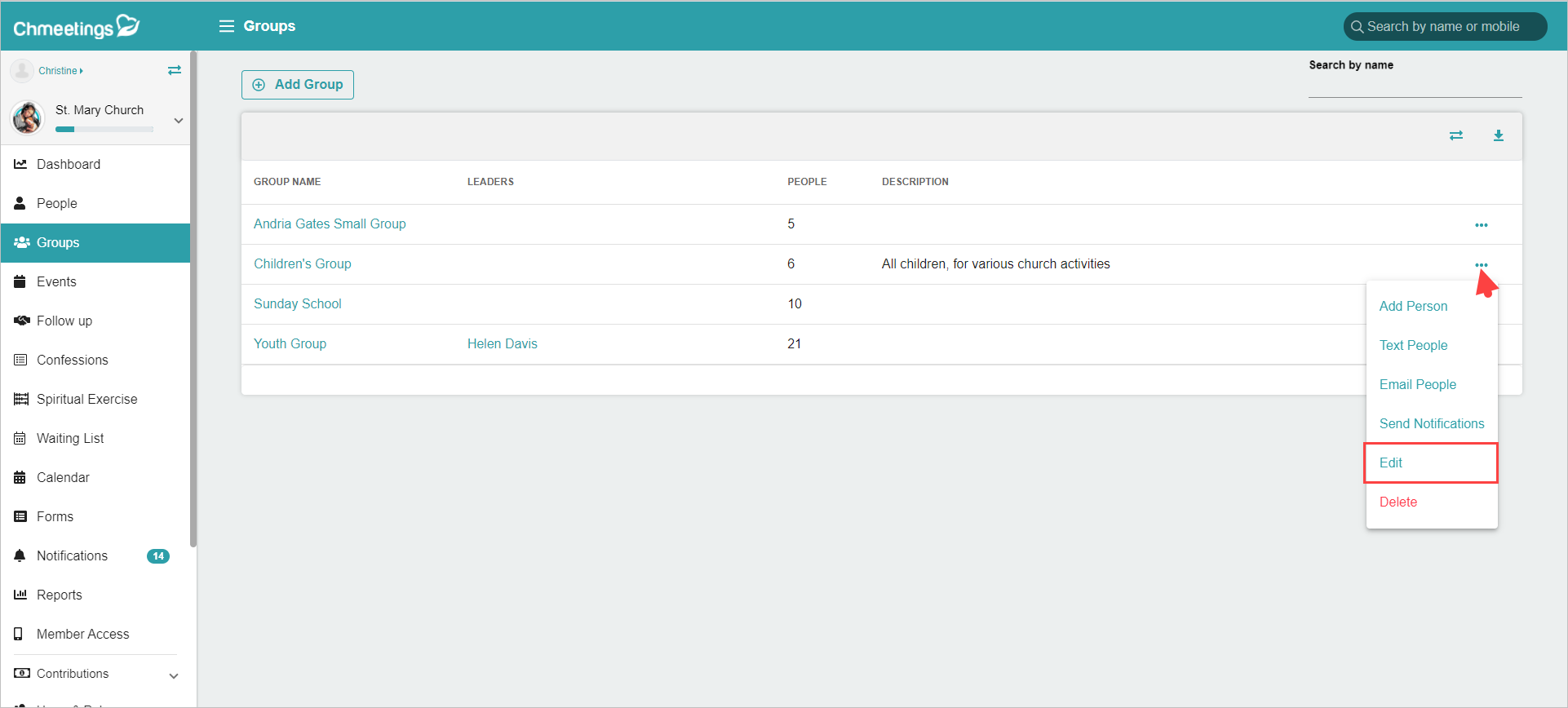 You can now

edit the Group Name and Description

. Click

Save

when you are ready.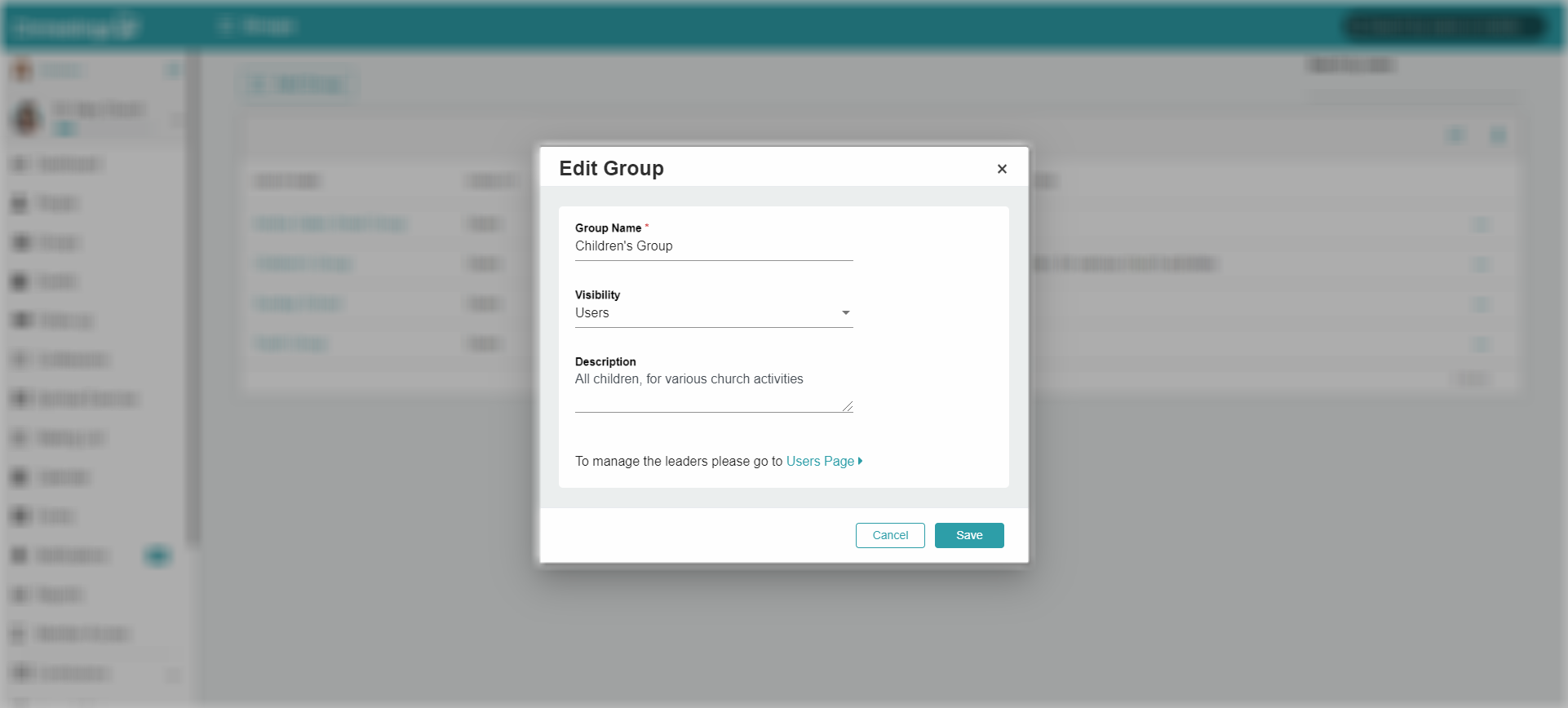 Transferring people between groups
If you no longer need a specific group, but you want all the people in it to be included in another, you can transfer them in a couple of clicks.
Just click the Transfer icon at the top right of your groups list. Next, select the group from which you want to remove people, then the group to which you would like to add them. Click the Transfer button when you are ready.
Note that all people will be removed from the group they are in. At the moment, there is no option to transfer specific people. If you would like to add certain people to a group, you can use People > Bulk Actions > Add to Groups.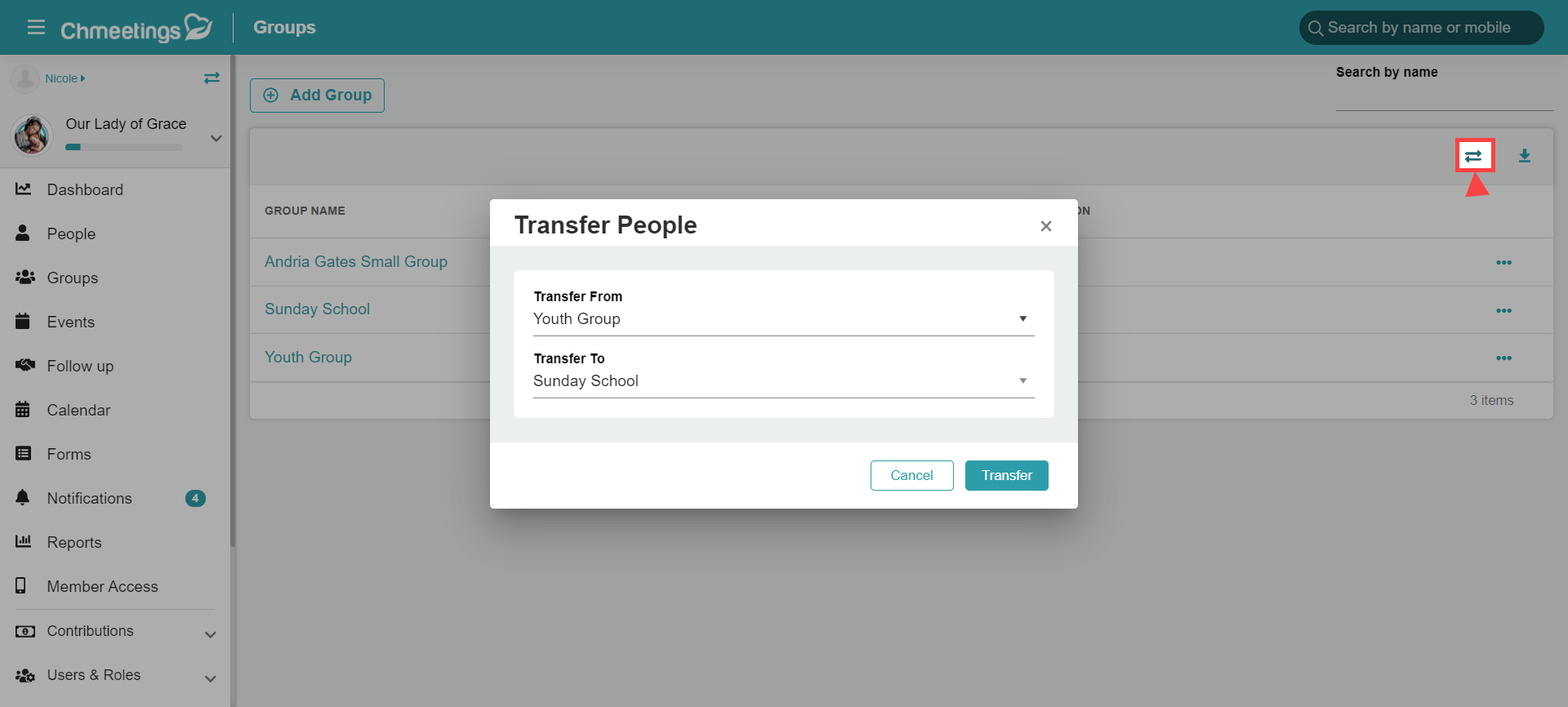 Deleting Groups
To delete an existing group:
Go to

Groups

.

Find the group

you want to remove.

Click the

options button

next to it, then select

Delete

.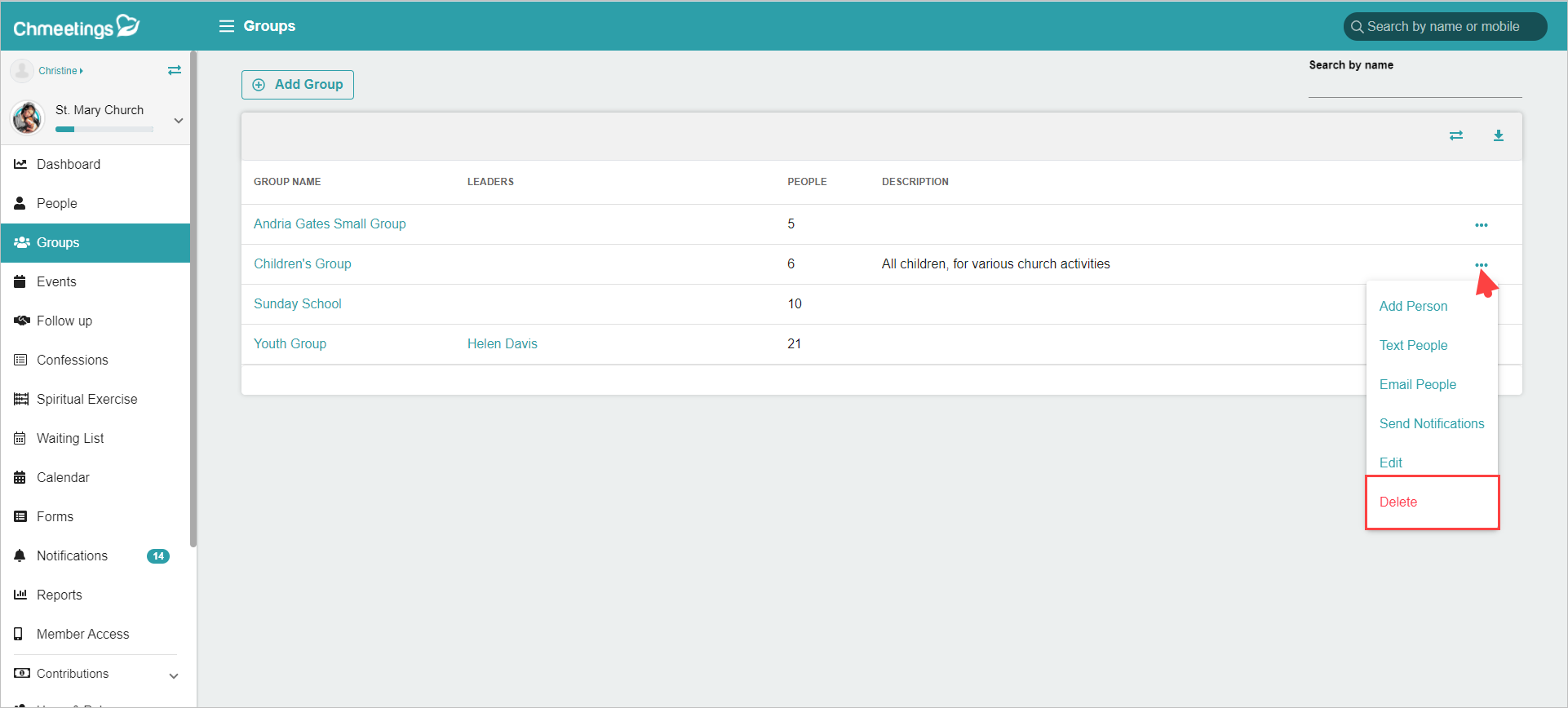 You will now be asked whether you are sure that you want to delete the selected group. Click again on

Delete

if you are sure.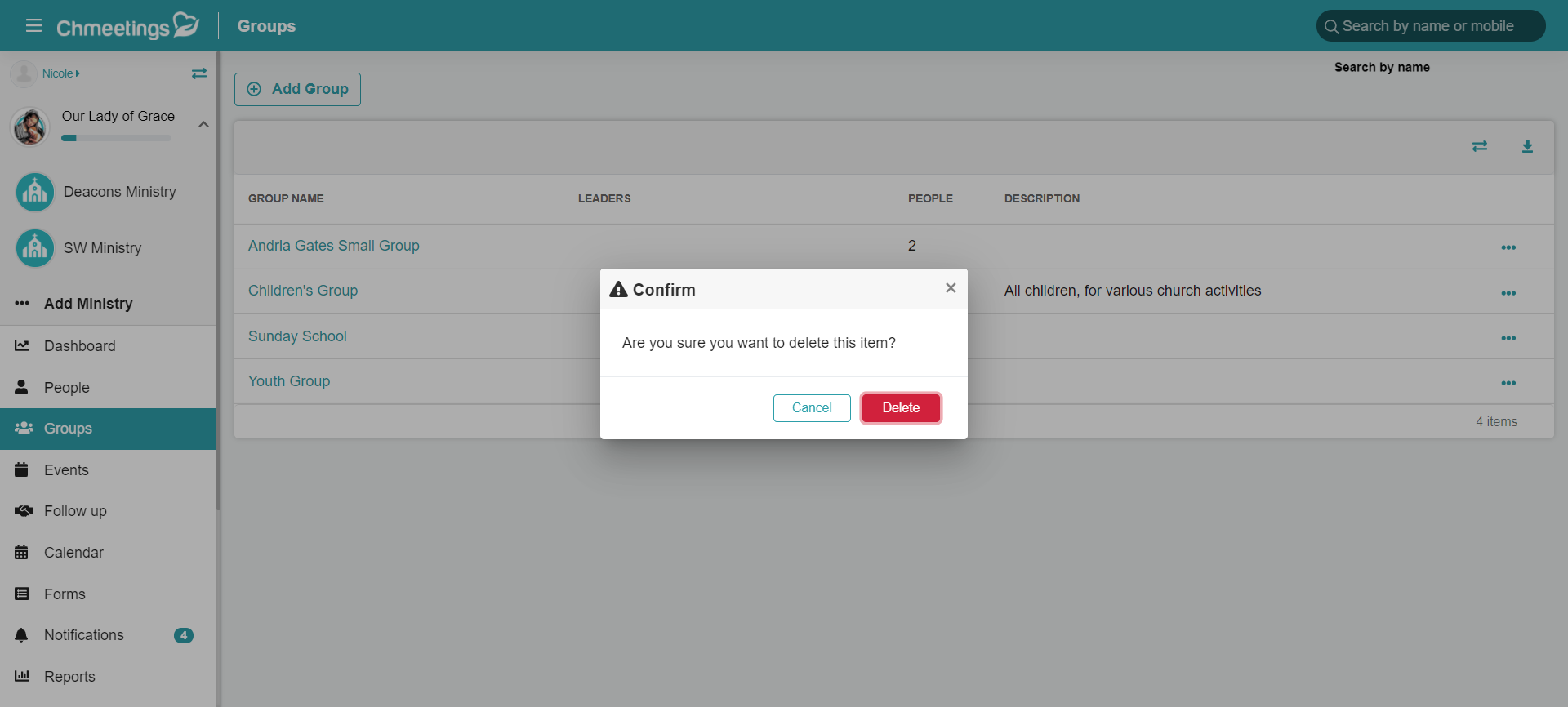 Your group will now be removed from your list of groups, as well as from anywhere it was assigned to people profiles.
Note: Any people who had been assigned to the group, prior to deletion, will need to be reassigned to another, if you still want them to be part of a group.